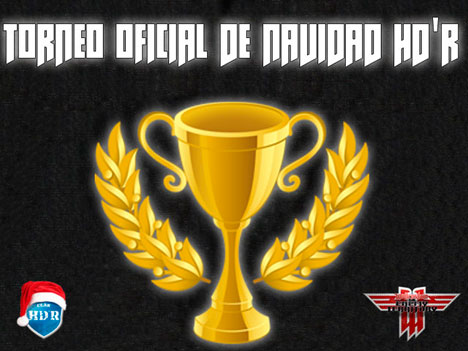 From HD'R clan we present the "Christmas tournament 2011". The tournament will be in our new server: 91.151.98.72:28160, Start day : 15/01/2012.
Teams will be formed by 5 players and 2 reseves at most, so 7 players in total.

Tournament:
1. The mod used will be nq, with pb activated in the private server + TS with channels with password determined before the game.
2. Maps to play are chosen between following ones in this way:
Will be played 3 maps and both teams will play in both sides, 6 games in total. Every teams will chose their "favorite map", and the third will be a random one from the server between this:
Special delivery, Bremen, Braundorf, Warbell, ET Beach Invasion Final 1.1, Gold Rush, Siwa oasis, Adlernest, Caen, Frostbite Final, Supply Depot

Prices: 1º Classified, 2º Classified, 3º Classified
More infos about this: www.forum.splatterladder.com
You can register here: www.clanhdr.com/forosmf
Thanks and regards! Happy New Year!!