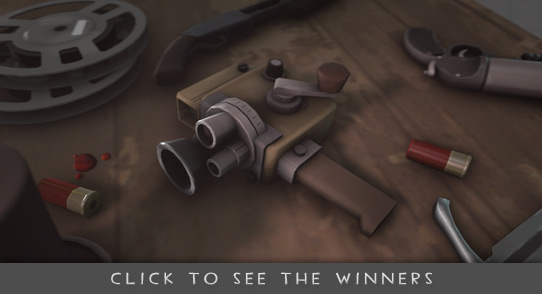 The Second Annual Saxxy Awards start in just 10 minutes! And to celebrate, everybody who participated in voting is getting a free Saxxy Clapper Badge!
Don't forget to watch the Spike Video Game Awards pre-show December 7th, where we'll announce the winner of the "Best Overall" category live!
Lastly, due to getting fewer submissions than we'd hoped for the "Best Original Universe" category, we didn't think it was fair to the other finalists to showcase it at the awards site, since they had to battle through stiffer competition to make it this far. But congratulations all the same to TheMike, Black_Stormy, Crazyb2000, Gamerman12, Oggnog, =|NLR|= Narry Gewman and Anton on their winning short "Elements". Your Saxxy's on the way, guys!
View the full article