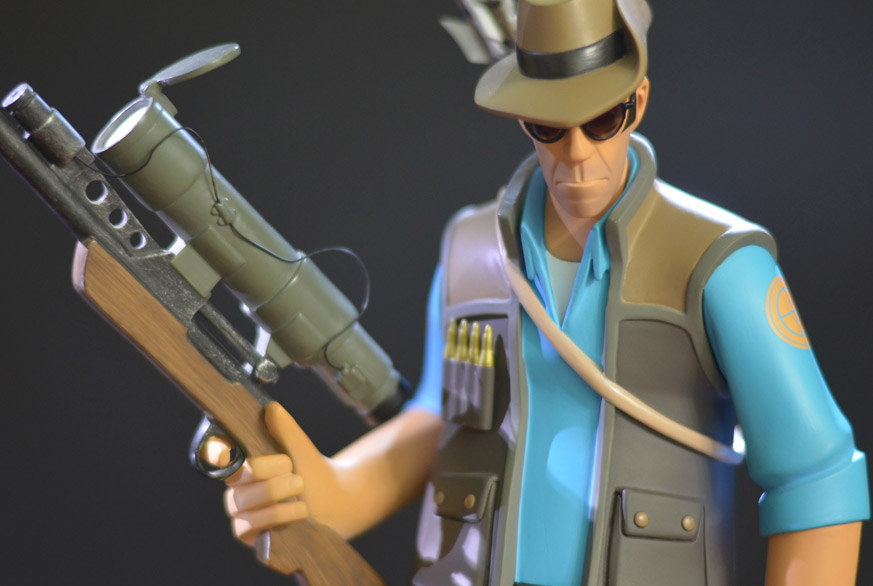 It probably wouldn't surprise you to learn that a professional assassin like myself tends to be... discrete about things. We keep to the shadows. We avoid the spotlight. We don't host bloody dinner parties, is my point, and we don't make big bloody statues in effigy to our bloody selves.
Well, nobody bothered to tell the folks at Gaming Heads, since they only went ahead and turned me into a fourteen-inch-tall embarrassment to professionals everywhere. Two months ago Saxton Hale showed up at my door with a clipboard, a pen, and some girl he claimed was his niece, asking me to pledge five dollars for a charity walk. I wish I'd read the fine print, since Mann Co. now owns my likeness rights until the year 7039.
Anyway, the statue's out now, so if your daughter already has dolls that cry and soil themselves, why not buy her one that kills people for money? Give her a career goal. Because I guarantee you wetting your pants is not a paying job.
—Sniper
View the full article