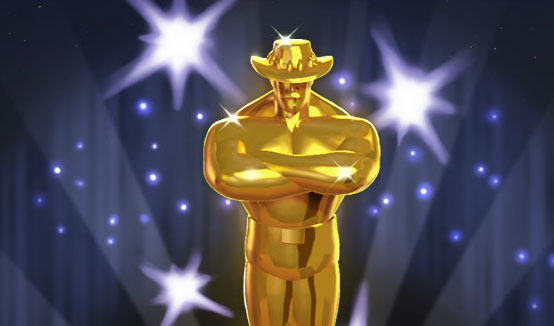 It's almost awards season, and that can only mean one thing: For the next two months people from Hollywood are going to give each other spray-painted trophies and play music in the middle of one another's acceptance speeches. And when all the dust settles, all the Steven Spielbergs and Tom Hankses of the world will look down at their dumb little statuettes and think, "I wish I'd gotten a Saxxy."
Well, too bad, Tom Hanks, because you're not getting one. (Even if you submit an entry; that's how hard-line our no-Tom-Hanks-trophy stance is.) As for everybody else, though, a Saxxy could be yours. But not unless you submit an entry, so get cracking, because the entry date's fast approaching!
Head over to the SFM website for a more complete breakdown of dates and contest rules!
View the full article