We can't wait to have robot butlers. Sure, this might lead to a very small chance of a robot revolution and the destruction of humanity as we know it, but it's a small price to pay for the possibility of one day having a lovely cup of coffee brought to you while you lay in bed on a Sunday morning.
We might not quite be at the point where robots hand-deliver food items yet, but thanks to Amazon and Google's work on artificial intelligence we're moving ever closer to that delightfully lazy future.
For over a year now we've had the Amazon Echo, a small, cylindrical speaker with a built-in microphone and an artificial intelligence named Alexa, who has responded to us with bits of information or music we've requested.
For a short stint, it might have appeared to some as a novelty gadget, something you could show off to your friends, but never use for anything genuinely useful. But, slowly, as Amazon has added more and more functionality, Alexa has become a capable personal assistant, able to order pizza, access Google Calendar and give you dinner recommendations via Yelp.
Now it's Google's turn to get in on the action with its Google Home, a small speaker that will allow you to control a number of integrated apps and services, as well as accessing Google's own search results and formidable suite of services.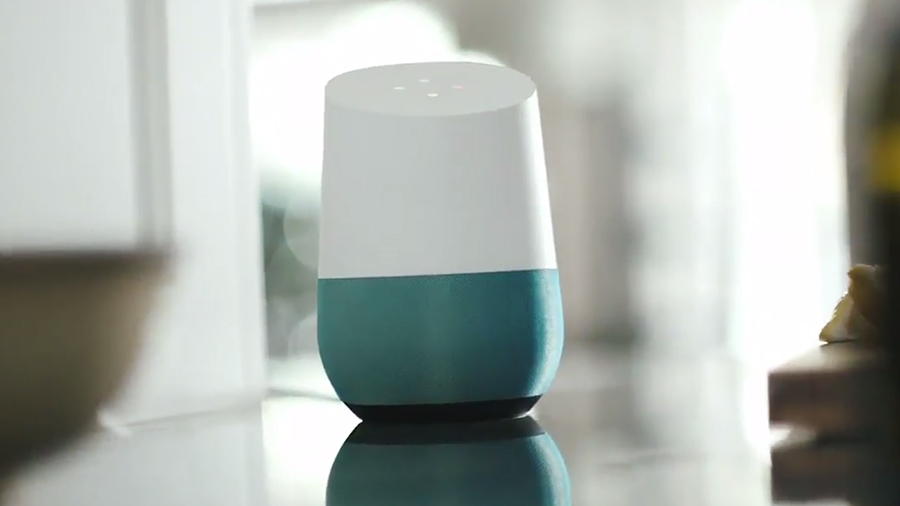 Amazon undoubtedly has the early lead, but we shouldn't underestimate Google, which has had its own voice control system, Google Now, installed on Android devices since Jelly Bean in 2012.
Google Assistant will build on the work Google has already done in the area and, thanks to Google's many hardware partners, might see greater adoption should it come down to a Game of Thrones-style brawl.
We have a lot to go off, thanks to Google's October 4 #MadeByGoogle event, and although we'll have to wait until the unit hits shelves on November 4 for all the details, we have enough evidence to build up a good picture of how Google's offering is likely to stack up against Amazon's.
Hardware
Amazon chose to go with a very practical design for its line of Echo speakers, opting for a simple black cylinder over anything more outlandish. Its shiny black shell with blue LEDs might be basic, but it's unlikely to offend anyone.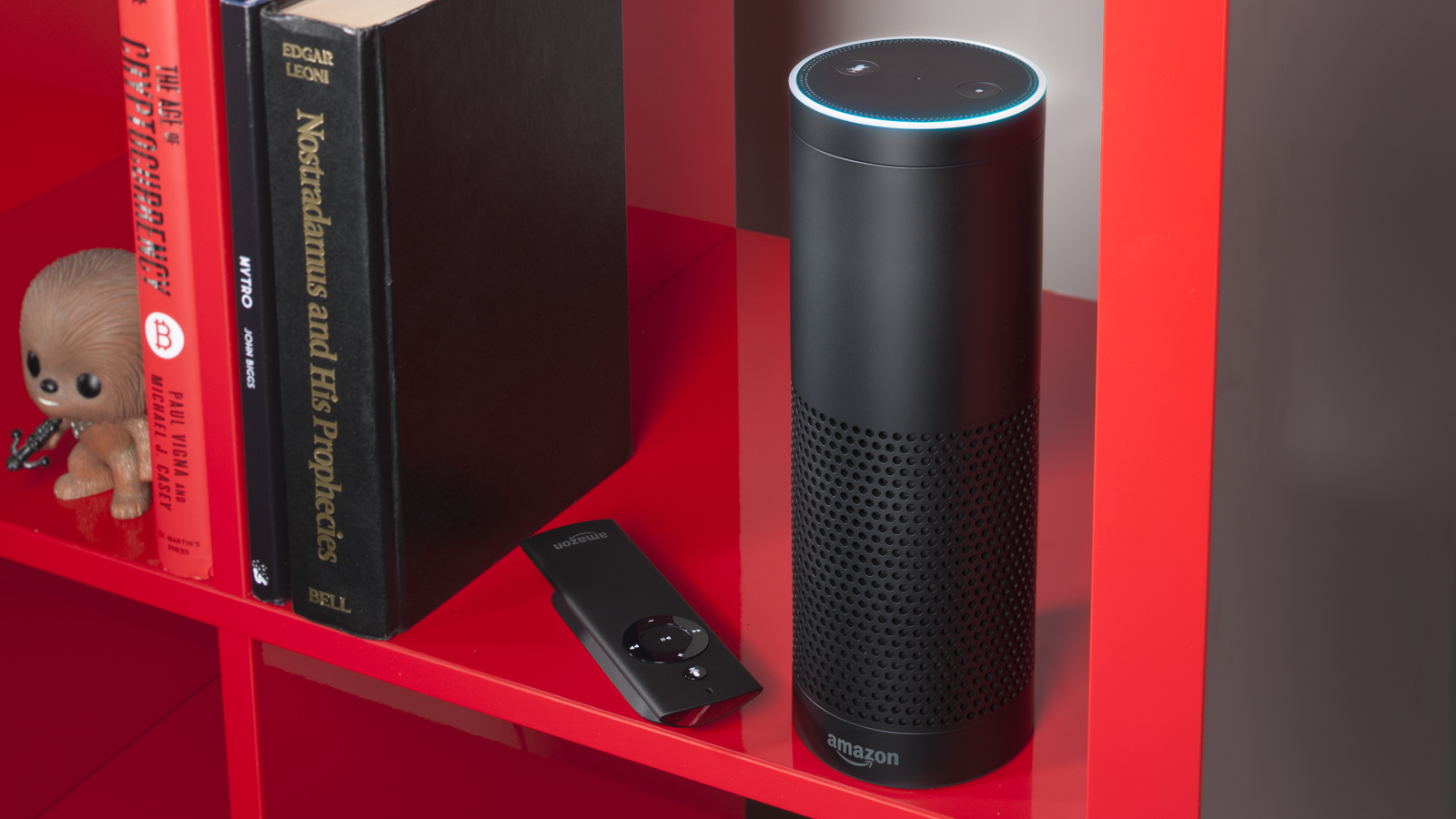 The Echo also comes with a remote, which is interesting when you consider that all of that basic functionality can be accessed by uttering a few words. Still, should you ever find yourself out of Alexa's earshot, having a remote with a built-in microphone will prove handy.
In contrast to the functional simplicity of the Amazon Echo, Google's Home looks much more elegant. It has a rounded base that makes it look more like a vase than a speaker, and Google has also said that it's looking to allow the speaker's base to be customised to match your home's decor.
That means while Amazon has stuck users with a subtle design that fades into the background, Google Home can be as outlandish and loud as you like.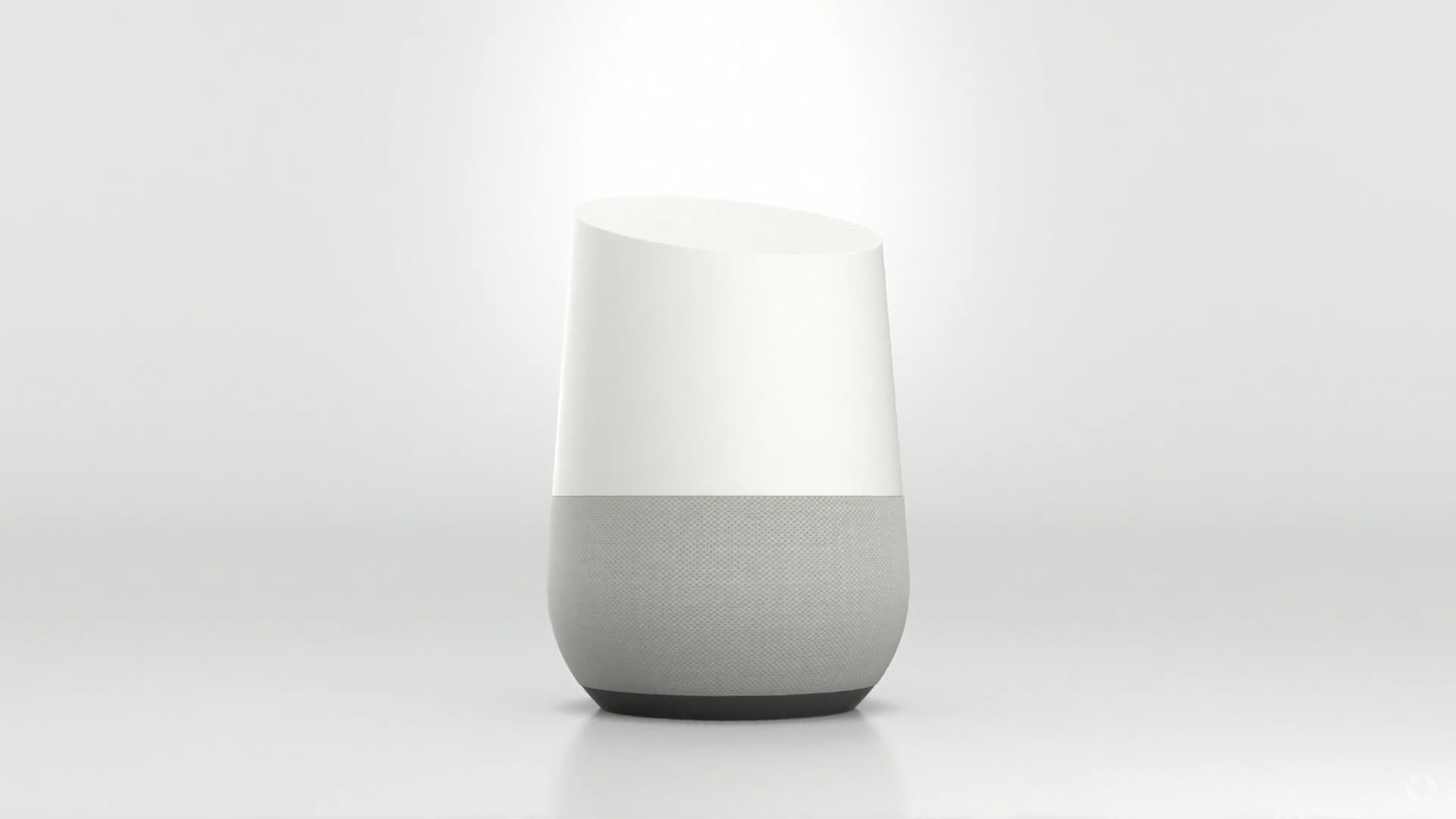 In summary, the Echo wants to look more at home next to your home theatre, while the Home wants to fit in with the rest of your shelf.
Features
When it comes to features, Google has the potential to blow Amazon out of the water thanks to the massive library of existing services it has at its disposal.
Amazon might have Prime Music and Spotify, but Google not only has its own rival service, Google Play Music, but also offers integration with the Google Cast ecosystem, which already includes Spotify, Pandora, iHeart Radio and thousands of other apps.
But it's not just audio where the Home could have an advantage, Google has also revealed that Google Home will soon be able to pull up movies and TV shows from YouTube and Netflix on your main screen using the power of your voice.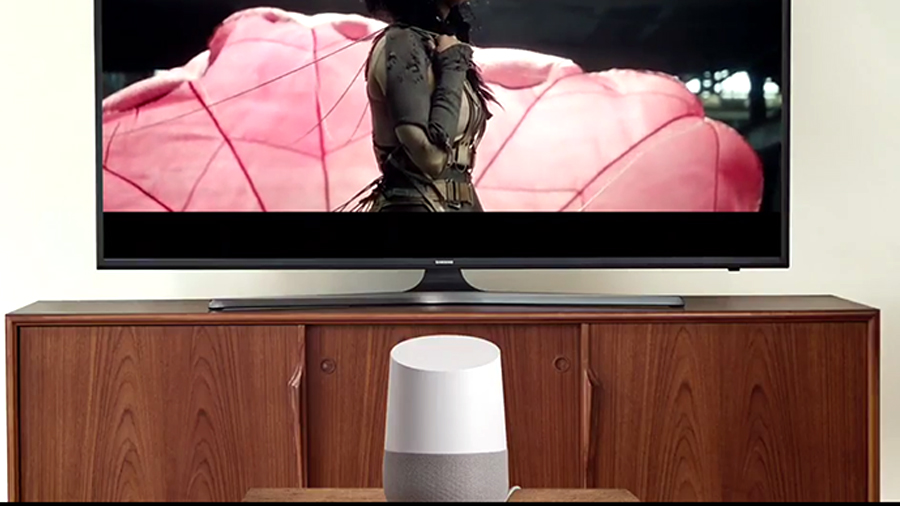 You can even use the speaker to play and pause your content without having to go hunting for your smartphone.
"Want to watch that episode of Jimmy Kimmel or the trending YouTube video on your TV? Just tell Google Home and the content will appear on the biggest brightest screen in your house," Mario Queiroz, vice president of product management at Google, said during Home's announcement.
Google Home will also integrate with a number of Google's other services, from planning routes using Google Maps to translating using Google Translate.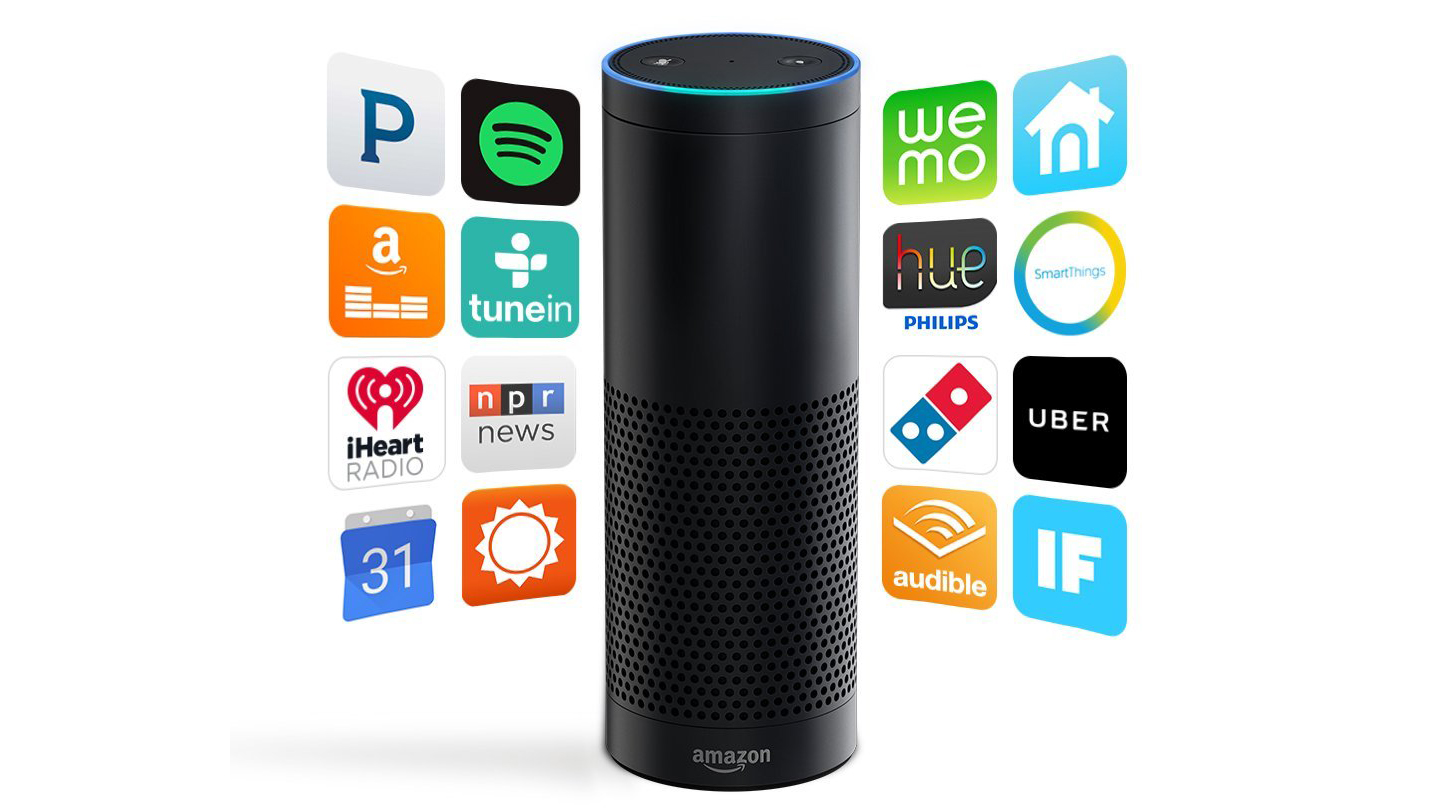 Meanwhile, Amazon has an ever-growing list of compatible apps including Domino's Pizza and Uber, allowing you to either have your pizza delivered or request a ride over to the store to pick it up yourself.
On a more practical note, Amazon has recently taken an interest in smart home device manufacturers too, creating partnerships with Samsung to integrate SmartThings control into the Echo, and with Philips's Hue lighting system.
Though it's not like Google, owner of Nest, is hurting in the home automation department. During the I/O keynote, it told audiences that Google Nest, which started as a smart thermostat but has since expanded to include a range of home automation devices, will be the first to be integrated into Home's functionality.
Later, at its #madebygoogle event, the search giant revealed that other home automation services, such as Philips Hue, would also be controllable by the smart speaker.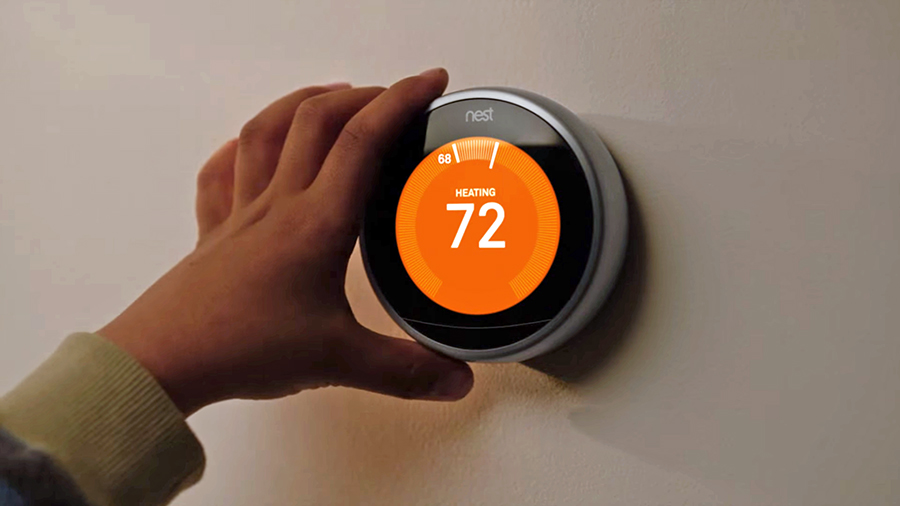 We haven't had a chance to try out Google Home, but if Google succeeds in integrating just its existing services it has the potential to run laps around Amazon.
Intelligence
When it first launched, Alexa's functionality was fairly basic and limited to more mundane conversations like asking about the weather or the time. As Amazon continued to develop the software, however, Alexa gained the ability to talk about calendars, sports and what we should have for dinner.
We're not quite living in a Star Trek-esque future, where the device will understand your every command, but Alexa is advanced enough to understand multiple phrasings of the same question, for example.
Amazon has a strong track record for the past two years, sure, but it's going up against Google, a company that's had a strong track record in information parsing for the last two decades.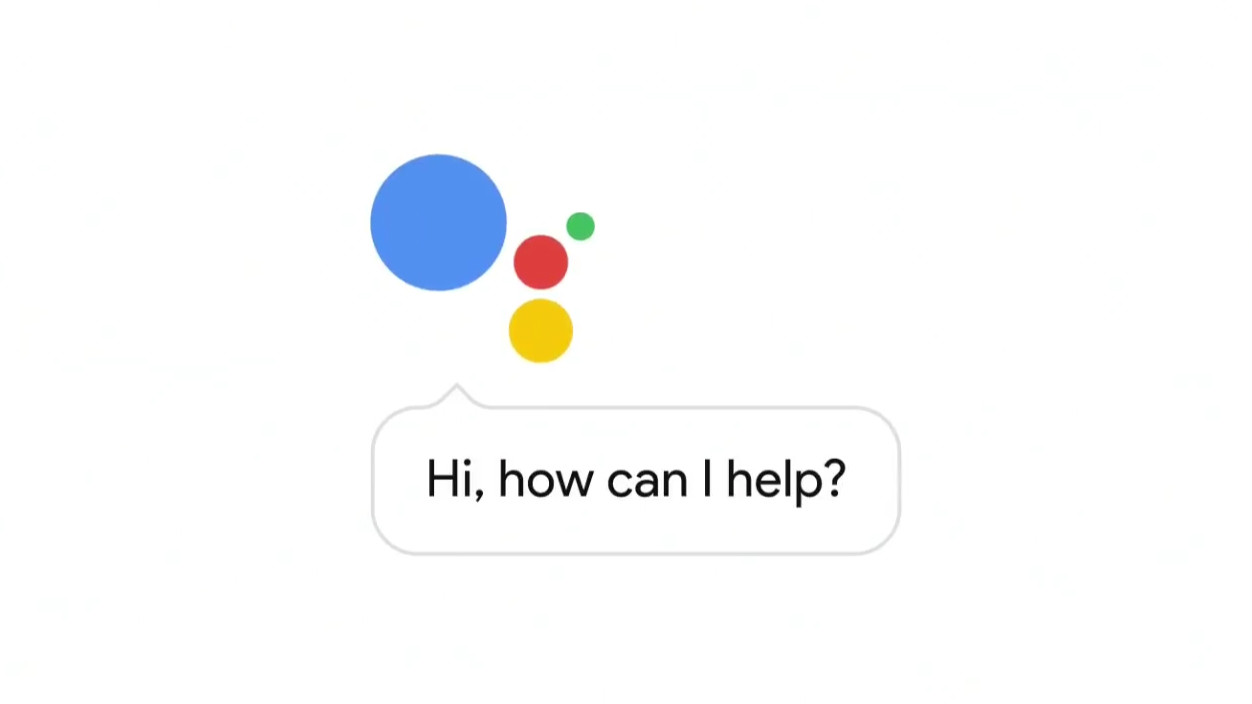 Although Google Assistant, the software powering Google Home, is new, the technology is based on the work Google has already put into its Google Now voice search functionality.
This prior research, in addition to Google's impressive search abilities, means the speaker has a lot of information at its disposal. On stage at its #madebygoogle event, Google Home was shown correctly guessing a song that was described in the vaguest of terms.
Price
The Echo is not an especially cheap bit of kit. The Echo Dot, the cheapest device to integrate Alexa, costs $90. The standard Echo unit costs $180. For a still unknown reason, however, no Echo devices are currently available outside of the US.
Meanwhile Google Home has been priced at $129 (around £100, AU$170), which significantly undercuts its rival.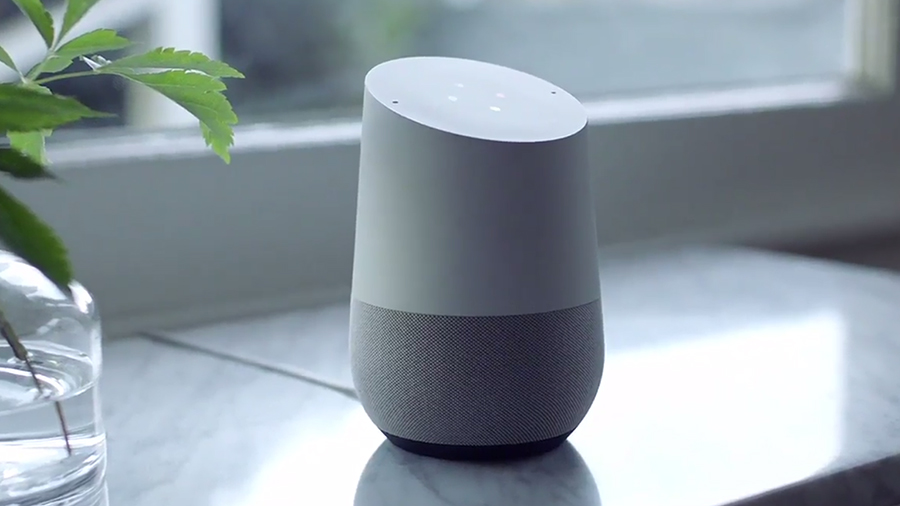 Verdict
Amazon's Echo functionality is proven, and has been refined over the course of its first year of release. It's on a successful trajectory that, if it should continue, will make the Amazon Echo a mainstream commodity in the next few years.
Meanwhile, Google's existing services already heavily integrate a number of different external apps and functionality, and it looks as though the search giant is planning on making full use of its existing services, including Google Translate, Google Maps and YouTube.
The one disadvantage Google might have, however, is that it's already in competition with many of the smart home services it will want Home to work with – it might be hard to convince other smart thermometer makers to build Google Home functionality into their devices while Google Nest continues to bogart the market for itself.
Because Amazon offers fewer services of its own, it might be that the Echo earns more allies should manufacturers align themselves against Google Home.
We're very excited for the future of both products, obviously, and will continually update this hub as the two products grow, shift, and evolve over the coming months.