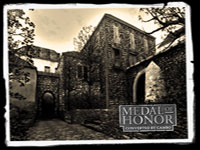 M|A|D [Cambo]
released a map which has been converted from Medal of Honor (Allied Assault) called Southern France
- Highest Fragger wins! Allies and Axis Objective: 1. Kill the enemy! 2. Stay alive! OPTIONAL: Build CP.

M|A|D [Cambo]
veröffentlicht seine neue ET-Map, die Ursprünglich aus Medal of Honor (Allied Assault) stammt und auch Southern France
genannt wird
- Das bessere Team gewinnt! Alliierte und Achsenmächte Ziel: 1. Töte den Feind! 2. Bleib am Leben! OPTIONAL: Errichte den CP.