0
Google+ iPhone app now available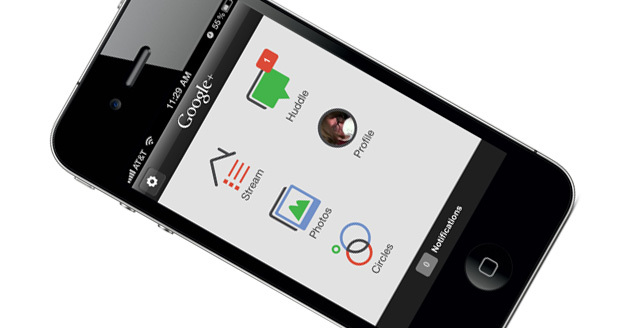 We've been playing around with Google+ for a few weeks now, but until today the mobile options for the iPhone owners among us were limited to a clunky phone browser version of the G+ website. Today that changes with the launch of the official Google+ app for iOS devices. The app is currently up in the iTunes App Store, though it may take a while for it populate for you depending on your region.
The app features the now-familiar Google+ interface, including profile pages, Circles, and Huddles. Google went with a decidedly minimalist design for the app home page, which displays large icons for the various Google+ features and a large bottom notifications bar to sift through the recent social network goings-on.
Currently, Google+ remains in invite-only beta, and new users must obtain an email invitation from someone who is already using the service. But with the launch of the official app, we have to imagine that a public introduction of the new social network is right around the corner, as all the software is now in place to really let it thrive.
Source
Article: Google+ iPhone app now available