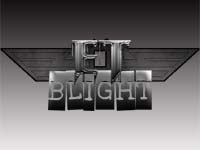 A new ET mod, calles ETBlight is out now. Version 0.8x is just released by Bastard - ETBlight is build on ETPub 0.9.1 (Surprise!). 99% of the original cvars are maintained.
ETBlight has focus on Primary Weapons and a new player-class called The Scientist. ETBlight is intended for "fun-servers"

Eine neue ET Mod, namens ETBlight ist jetzt da. Version 0,8 x ist gerade von Bastard freigegeben - ETBlight bassiert auf ETPub 0.9.1. (welch Überraschung!) 99% der Originlcvars wurden beibehalten.
ETBlight hat seinen Fokus auf Haptwaffen und eine neue Spielerklasse, The Scientist (Der Forscher) genannt. ETBlight ist für "Fun-Server" vorgesehen.