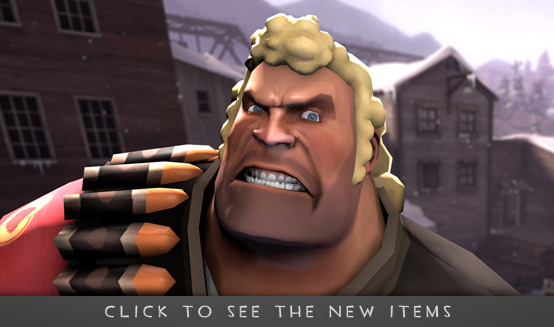 What's this? Adult Swim gear for Team Fortress? It's true! Scout sent away for a Monarch Henchboy costume ages ago and we canít wait to see him die in it. Our bet is that heíll get his blood punched out of him by Heavy. Heavyís been begging for a chance to kill someone in his new Tennessee Top Hat.
Soon youíll be able to represent your Adult Swim classics with Team Fortress versions of the Monarchís Henchmen, Dr. Rockzo, Carl, and Brock Samson. Weíre thinking now would be a great time to try out the
Source Filmmaker
and recreate some of your favorite Adult Swim moments.
Check out
the page
that our friends at Adult Swim put together.
View the full article