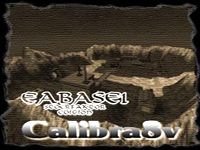 EA Base SE - A modification of CalibraV8 EA_base1.
Changes: Grass Floor has become landmine support. The bridge is now constructable and destroyable. Axis haves a new mainspawn and a defence at the maingate. Anti walljump brushes at the sites to the base.

EA Base SE - Eine Modifikation von CalibraV8`s EA_base1.
Änderungen: Brücke muss aufgebaut werden. Axen haben die Möglichkeit Ihre Basis mit einem Tor zu schützen. Spawnpunkt der Axen weiter hinter verlagert. Antiwalljump Brushes an den Aussenseiten der Base. Neue Skybox.