As expected, everyone's favorite 1-for-1 vouchers solution, the ENTERTAINER has launched its range of products for 2018. However, there is no physical book this time around and the only way to utilize these offers is through the app on your iOS or Android smartphone.
Donna Benton, CEO explained how books only make up 6% of the total sales and the digital-only direction for the company was very clear moving forward. 
"As we've transitioned from print to digital we've learnt so much about our customers and how they like to use the ENTERTAINER. The insights we get from app users means that we've been able to constantly adapt and improve our products based on their behaviours and preferences."
Benton also announced the split of Beauty and Fitness into two separate products- body for wellness spas, and, fitness for gyms and fitness studios.
What's new on ENTERTAINER 2018
Other than offers from 30% more merchants members will also get access to ENTERTAINER getaways, an in-app booking engine working with over 550,000 hotels in 200+ countries.
"With ENTERTAINER getaways we're bringing our customers a seamless way to browse a huge range of exclusive hotel room rates and book directly from the ENTERTAINER app.  
And finally, ENTERTAINER goods, an e-commerce site launched earlier this month that gives UAE members access to savings is expanding. Categories that will allow you to spend your smiles (virtual currency earned by using the ENTERTAINER) now include the following:
Fashion & Retail will feature 'Spend & Save' offers from leading retailers including Magrabi, Steve Madden, Kurt Geiger, LIALI Jewellery, Time House and many more. 
Everyday Services will feature 50% off popular service providers including Champion Cleaners, Green Parking, Shampooch and many more.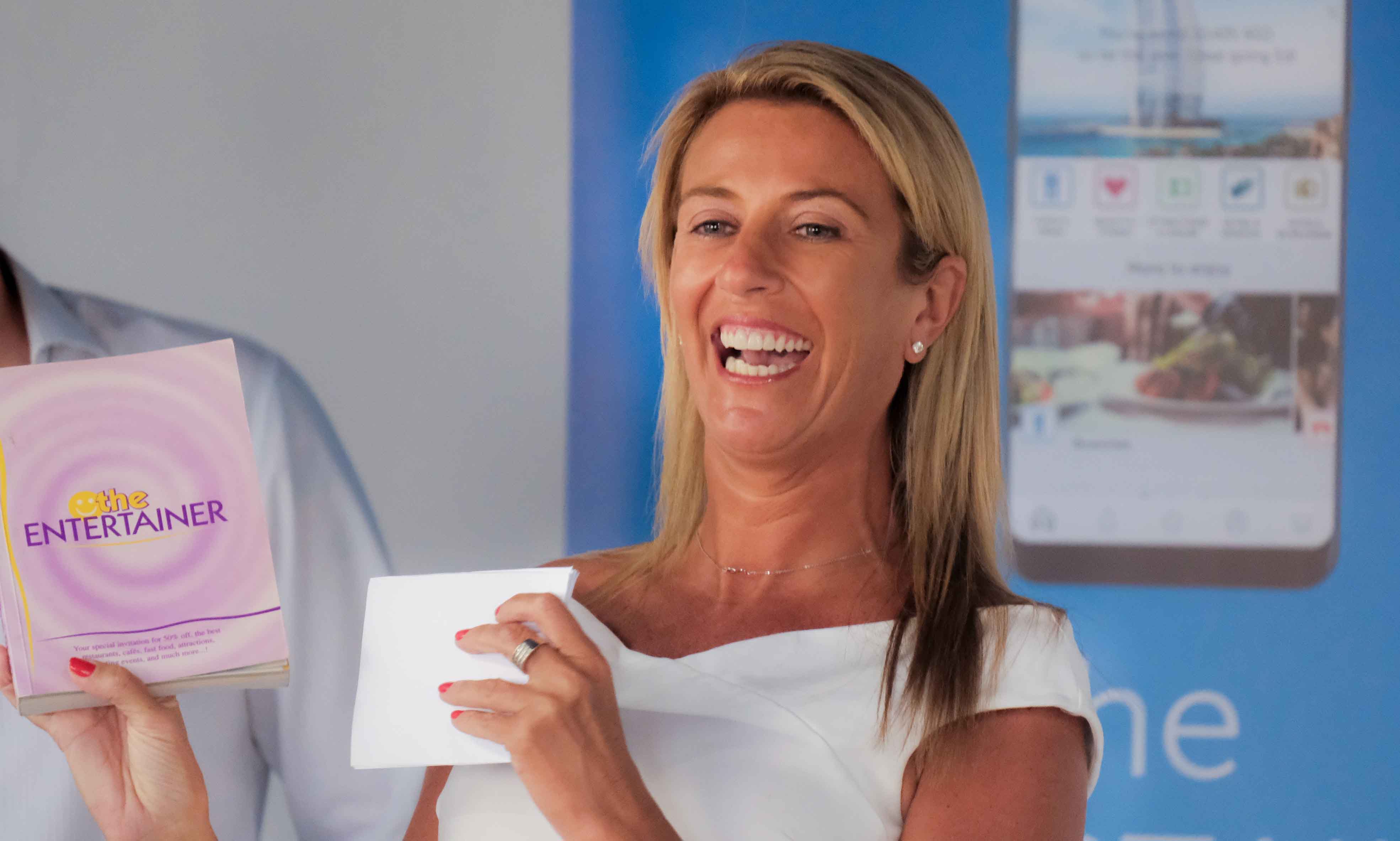 When is it available and how much does it cost?
The 2018 ENTERTAINER products will be available to purchase through the website or the app from the 25th October.
Until the end of November, customers can save AED 100 off the regular price of AED 495 on all 2018 products. This will also unlock 2017 offers plus include a selected FREE product of your choice from the following.
 Cheers Dubai
Dubai Body
Dubai Fitness
Travel 2018 (including Hotels Worldwide and ENTERTAINER getaways).
The full range of products in the UAE includes Dubai, Fine Dining, Cheers Dubai, Abu Dhabi, Cheers Abu Dhabi, Abu Dhabi Body, Dubai Body - and (new for 2018) Dubai Fitness, which features 50% off classes, memberships and passes at gyms and studios across Dubai.  
'The ENTERTAINER' app is available in English and Arabic for free download on iOS and Android.