The holidays are an expensive time, so we're bringing you a special treat: a full, free Windows program to download every day until Christmas.
Behind door 16 on our free downloads advent calendar you'll find Ashampoo Zip 2017 – a brilliant file compression tool that creates and extracts compressed file archives in over 60 formats.
Ashampoo Zip 2017's integrated ZIP engine is the fastest on the market, with multi-core support for processing huge archives in seconds.
It can create self-extracting files – ideal for sharing – and includes a cloud browser that makes uploading archives a piece of cake. You also get immediate access to files hosted on cloud storage services including Dropbox, OneDrive, Google Drive and more.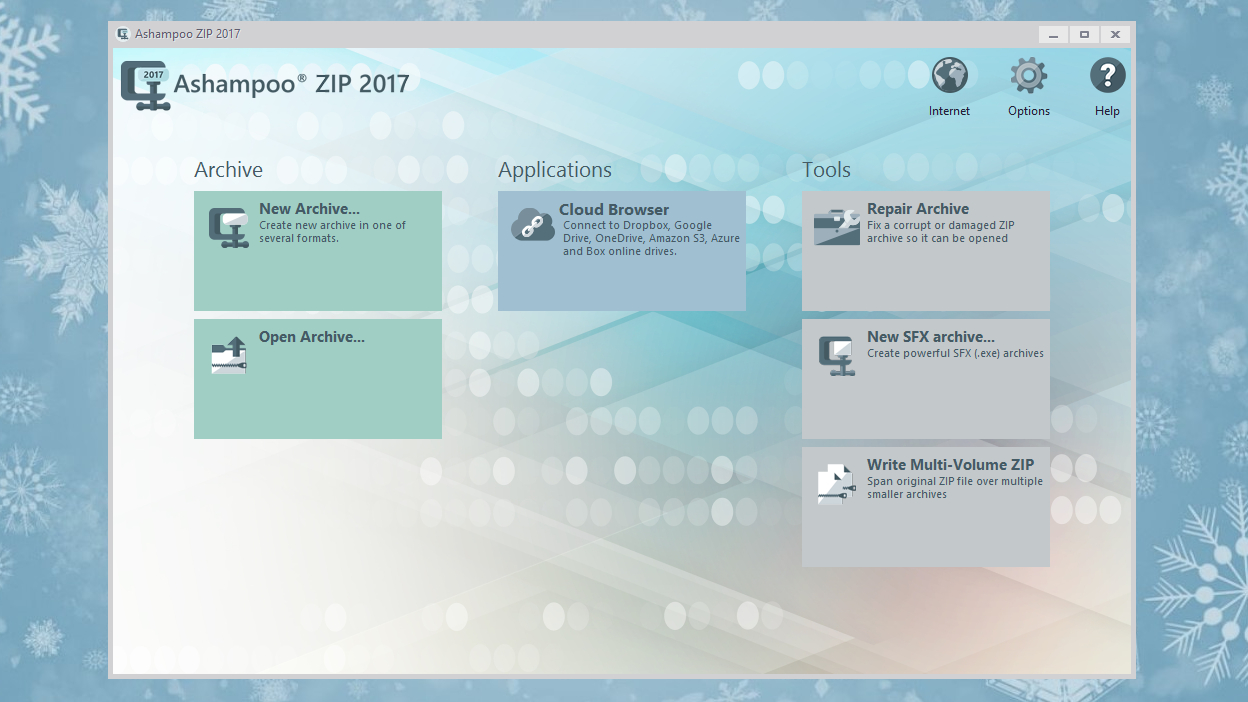 Download Ashampoo ZIP 2017 free today – it's the only file compression software you need.