Picking a TV for gaming just got a whole lot trickier. The launch of the Xbox One S and PlayStation 4 Pro – not to mention Microsoft's Project Scorpio a year or so down the line – means console gaming is no longer just a full HD, standard dynamic range experience. Forward-thinking gamers also now need to be thinking about 4K/Ultra HD and high dynamic range for their next TVs.
These new considerations, of course, come on top of the more traditional gaming TV issues of low input lag (the time it takes for a TV to render its images), good motion clarity, strong contrast (so you can't be easily ambushed by aliens and psychos hiding in dark corners) and bold color handling. 
In fact, picking a TV that's perfect for gaming is arguably more complicated than picking one for just watching movies and TV.
Don't worry, though: martyrs that we are, we've spent countless hours gaming on a huge range of 2016 TVs to come up with the following list of 10 that we reckon are particularly well suited to taking your favorite waste of time to a whole new level of fun.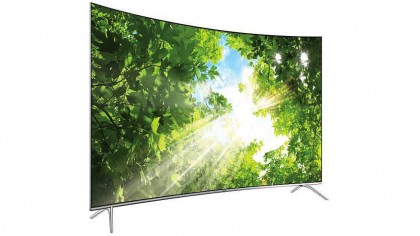 Whether by accident or design, Samsung seems to have hit upon a near-perfect gaming-friendly formula with the KS7500 range. For starters, they're curved. This isn't always a great thing from a pure TV-viewing perspective, but with gamers often sitting closer to their screens, and alone, the curve can actually enhance the sense of immersion in what you're playing. (Note that if you really don't like the curve, you can get a flat version of this TV too: the KS7000 range – check out our review of the Samsung UN55KS7000.) Its input lag – so long as you select its Game mode – is one of the lowest we've ever tested at 22ms, meanwhile, making it hard to blame this TV for any in-game deaths. Sealing the deal is the fact that it can do a remarkably good job of delivering the twin joys of native Ultra HD resolution and HDR for what is, all things considered, an extremely attractive price.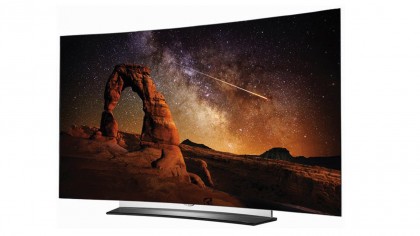 The way every single pixel in OLED screens like the OLEDC6 series can produce its own light and color (unlike LCD) has a stunning impact on the way games look. Dark games/sequences, in particular, take on a whole new dimension thanks to the way the screen can deliver black colors that look, well, black. Their ability to show incredible amounts of subtle shadow detail in dark areas also has a more practical benefit – there's less chance of you being ambushed by things lurking in the darkness. The OLEDC6's amazing black level performance also means game colors pretty much explode off the screen, and its 30ms of input lag in its Game mode is also a strong result for a 4K TV. It does HDR and 4K too, and its curved screen aids immersion if you're sat close to it (though a flat alternative, the OLEDB6 range, also works well). The OLEDC6 series offers all this, moreover, for a surprisingly attractive price.
Read the full review: LG OLED55C6P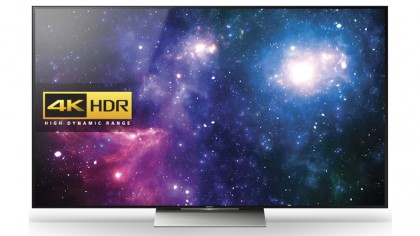 Many games – but especially FPS and racing games – take on a whole new dimension of immersion and excitement when played at near life-sized proportions. Projectors offer the cheapest route to such big-screen experiences, but are seldom convenient solutions for the home. Which is where Sony's immense 75-inch 75X940D comes in. This 4K-resolution, HDR-toting monster of a TV recreates your gaming worlds with so much sharpness, color vibrancy, detail and contrast that you feel like you've actually stepped inside the game. It also measured only around 30ms of input lag during our tests, which means it never forces you to suffer that 'running through treacle' feeling you get with TVs that struggle to render their images quickly. Occasionally some very high-contrast scenes can exhibit light blooming around bright objects which can momentarily reduce the immersive sensation, but overall the 75X940D is the one TV here that takes your gaming to the movies.
Read the full review: Sony XBR-75X940D
If you're got a fairly small living room, or want a decent-sized gaming screen for a study or bedroom, the 40-inch Panasonic 40DX600 is an excellent – and affordable by 4K TV standards – option. It produces crisp, colorful pictures with more contrast and motion clarity than is common at this level of the market, and it renders its pictures in a very respectable 30ms in its Gaming mode. There's more color detail than you'd get with a non-4K TV too, which helps give gaming worlds a more three-dimensional feel. From a normal TV viewing distance its relatively small screen doesn't really show off its 4K resolution perhaps, but from a more up-close gaming perspective those pixels do make a difference. A very limited effective viewing angle perhaps limits the 40DX600's potential as a shared screen for co-op gaming, but for one-man armies it does the job superbly for the money. Avoid the larger screen DX600 sizes, however, as they use different types of LCD panel that deliver poor contrast.
Read the full review: Panasonic TX-40DX600B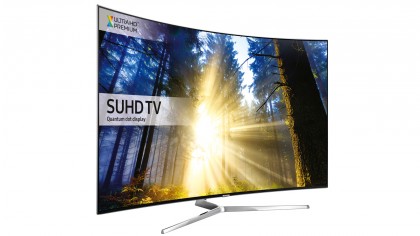 As you'd expect given their starting price of $2,000-plus, Samsung's KS9500 series are fearsomely cutting-edge TVs. In particular, their maximum brightness output of 1400 nits is way higher than any other TV has managed before, enabling them to present HDR pictures with an accuracy and intensity that takes your breath away. They also use modified Quantum Dot color technology to produce a huge range of colors which, when combined with all that brightness, look more intense than any we've seen before. The prospect of HDR gaming on these TVs is simply mouthwatering. They also deliver arguably the sharpest 4K pictures in the world, while their curved screens can enhance your immersion in a game if you're sitting reasonably close. Finally, their input lag is just 25ms, which is outstandingly low for such sophisticated TVs. Just bear in mind that it's arguably only worth investing in these TVs if you intend to go all-out to feed them with the 'next-gen' gaming sources they deserve.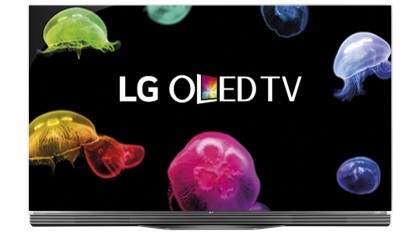 The only reason the OLEDE6 series doesn't feature more highly on this list is its $2,200 starting price, which leaves the cheaper OLEDC6 range looking much more viable for most households (or the B6 series if you prefer a flat screen). The OLEDE6 series does, however, justify its extra cost if you can find enough cash. For starters, its design is something else, thanks to the way its OLED film is mounted directly onto a sheet of glass. It also backs up its predictably stunning, contrast-rich pictures with a much more potent, atmosphere-building sound performance than the C6 series, courtesy of a powerful, expressive and detailed soundbar that sits beneath its bottom edge. Finally its pictures – which deliver not just 4K and HDR but also, unusually, the premium Dolby Vision HDR format – are a touch brighter and more refined than those of the B6, making it a real temptation for the sort of gamer who can afford not to have to compromise.