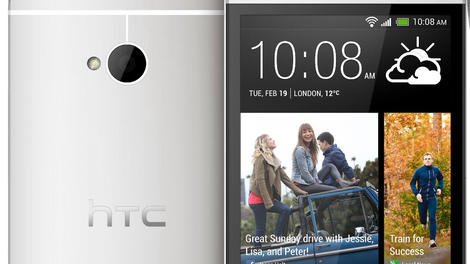 Will it be called the HTC M8? Or the HTC One Two? Monikers aside, it seems certain more than ever that HTC is planning a follow-up to the HTC One for release early this year.
Bloomberg has the word that there will be a new version of the HTC One released at the end of March (a release time frame we've heard before). The phone will retain the first One's well-received design, a source said, but offer some changes both inside and out.
One of the more notable transformations will be a screen said to measure "at least five inches," according to the unnamed tipster who posses direct knowledge of the Taiwanese manufacturer's plans.
Powered by a more recent flavor of Qualcomm's Snapdragon processor, the new HTC One will reportedly be slightly larger than the 4.7-inch display on the current One model, but smaller than the HTC One Max's 5.9-inches.
Wonder twins
Another area HTC appears to be targeting for improvement is the One's Ultrapixel camera, which is designed to take higher resolution images with a lower megapixel count.
Bloomberg's source claimed HTC is planning to use twin sensors on the rear-facing camera for better focus, depth of field and image quality.
Despite critical acclaim for last year's HTC One, the smartphone maker has floundered in the market against the might of South Korean rival Samsung, currently the 300-pound gorilla of Android handsets.
HTC may need more than just a refreshed One handset to stave off the competition, as the big-screen HTC One Max failed to stem the tide of losses in the company's second quarter earnings.
Is Apple's new Mac Pro right for you? Find out in our comprehensive review!