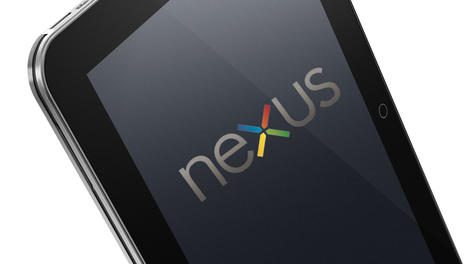 Having apparently squeezed every drop of potential sales out of its seven-inch tablets, a rumor straight from Google's supply chain in Taiwan claims the 2014 model will attempt to woo consumers with a slightly larger screen.
DigiTimes reported Friday that Google and Asustek Computer are eyeing an 8-inch display for the third-generation Nexus tablet, which could potentially arrive in late April.
Although the partnership has by all accounts produced two critically acclaimed Android tablets using the seven-inch screen size, the report claims last year's second-generation Nexus 7 sold fewer than three million units by the end of 2013.
Those so-so sales figures are being blamed on "intense price competition" in the seven-inch tablet market, which is typically more price-sensitive than 10-inch models such as Apple's latest iPad Air.
8 is great
According to unnamed sources in Google and Asustek's supply chain, an eight-inch version of the Nexus 7 has the potential to offer a competitive edge for the third-generation tablet.
The report also cites five- and six-inch "phablet" style smartphones as encroaching on the Nexus 7's market share as consumers seek handsets large enough to also offer some of the benefits of a dedicated tablet.
It's unclear whether Google plans to confuse its branding by retaining the Nexus 7 name or introduce the new hardware under something more obvious, such as Nexus 8.
One thing apparently won't be changing: Google and Asustek will remain partners for this year's model, despite recent speculation to the contrary.