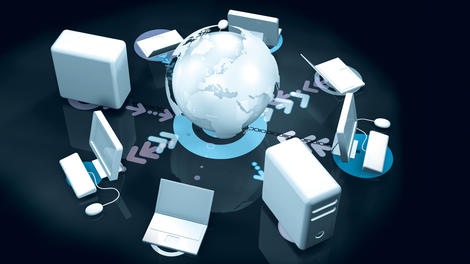 Introduction and Business Plan Pro
Business planning is critical for an organisation to be successful. A business plan outlines a company's mission, goals and means of operation, as well as its financial, marketing, HR and operational needs. A good business plan should provide a clear and detailed description of the organisation, crystal clear enough so that someone unfamiliar with the company could quickly gain a comprehensive understanding.
Naturally, business planning can be a lot of work, requiring lots of information and data to be pulled together and presented. Business plan software is able to help with this process.
At its simplest, business plan software helps to take all of the information required for a business plan and put it into a suitable format. Good business plan software will also walk an individual through the process of writing a business plan, providing guidance throughout the process. It will help to calculate financial figures, make forecasts and do research. It should also help to educate an organisation's relevant staff members about good business planning.
Choosing which piece of business plan software is right for an organisation will depend very much upon the organisation's requirements. Some packages may be better suited to different sized business, or to organisations that are in specific industries. This article provides an overview of some of the most popular business plan software packages available.
Business Plan Pro
Web: http://www.paloalto....s_plan_software
Price: From £79.99 (around US$130, AU$145)
Business Plan Pro is widely regarded as one of the leaders, if not the leader, in the business plan software market. Its manufacturer, Palo Alto Software, claims that it has been the highest selling business plan software package for the last ten years, and that over one million businesses have used the software since 1991.
Amongst its users are said to be Walt Disney, Microsoft, AT&T, Harvard and Yale, whilst Palo Alto says it is recommended by Inc., Entrepreneur, The Wall Street Journal and Bloomberg Businessweek.
The software itself includes over 500 sample plans for users to view to give them an idea of what should be included in any section of a business plan. The package's clear instructions are very helpful, and every step and piece of guidance is provided by business planning expert Tim Berry. Business plan figures are automatically calculated from business figures provided by the user, and a plan review feature checks for any errors. Charts and graphs are also automatically created.
A variety of tools and features to help with business funding are provided with Business Plan Pro. The software uses the preferred format of banks and investors, whilst it's also possible to export a presentation version of a plan for meetings with investors. Real-world financial data is provided as a means of comparing the user's business against competitors. There is also a plan dashboard that shows an overview of how your plan is living up to real-world results. Research resources include legal guidance, business planning literature and information about funding options.
There are two version of Business Plan Pro available. The Standard version is aimed at those looking to deliver a business plan quickly, put together financial projections for startups or deliver business planning for friends and family. The more expensive Premier version is aimed at helping individuals to find funding from investors, deliver ongoing business planning for an existing company with existing financial data, and manage their business using the business plan. Both versions are offered with a 60-day money-back guarantee.
Ultimate Business Planner, Plan Write and LivePlan
Ultimate Business Planner
Web: http://www.abs-usa.c...ftware/overview
Price: From US$99 (around £60, AU$110)
Atlas Business Solutions (ABS) has been operating since 1991, producing what it calls, "easy-to-learn, easy-to-use, and affordable business management software." According to ABS it was named as one of Software Magazine's Top 500 Software Companies in 2004 through 2007, and then again in 2010 and 2013. Its Ultimate Business Planner software is said to be used by over 250,000 clients and aims to help organisations minimise time spent on business planning.
ABS says that Ultimate Business Planner walks its users through the process of creating a business plan with instructions in plain English, as well as additional tips and guidance provide throughout. Profit and loss accounts, balance sheets, financial ratios and other financial documents can be created quickly and "hundreds" of business startup resources are provided. Over 1,000 samples of business plans are here, along with 25 complete business plans.
The software splits the business planning process into two sections, namely forecasting business financials, and writing the plan itself. Users need only input their income and expenditure and Ultimate Business Planner will deliver a complete set of financial projections automatically, including the associated graphs and charts. For writing the plan, the software provides a step-by-step walkthrough with instructions and advice aplenty, and the sample plans are referenced to provide examples.
In addition, Ultimate Business Planner includes a variety of other resources to help businesses, including a list of loan programs and economic development departments. The package is compatible with Word, Excel, Adobe PDF, and QuickBooks, and it outputs business plans in the preferred format of banks and investors.
Plan Write for Business
Web: http://www.brs-inc.com/pwb.asp
Price: US$229.95 (around £140, AU$260)
Business Resource Software is another provider of software for businesses. It was set up in 1989 and boasts clients including American Express, AT&T, Boeing, Ernst & Young, Federal Express, IBM, Pfizer, Shell and Toyota. According to the company, Newsweek calls its business plan software its "top choice," most closely meeting the criteria that experts define as being critical.
Like other business plan software, Plan Write for Business provides examples of other business plans in the form of extracts for reference, and also a number of full, real plans. Financial figures are calculated automatically once some initial figures have been input, and a PowerPoint slideshow can be generated using built-in templates should the plan need to be presented in a meeting.
In addition, the software includes a "Business Plan Wizard" to guide the user through the process and tailor the plan to the shape and goals of their business. The package uses the preferred layout of banks and investors, and content can be exported to Word, Excel, PowerPoint and HTML. A QuickBooks Pro interface is also included. Phone support and industry insights are also provided.
LivePlan
Price: From US$11.66 (around £7, AU$13) per month (billed annually)
Like Business Plan Pro, LivePlan is owned by Palo Alto Software, but instead of being an on-premise piece of software, it is delivered online. LivePlan is designed to work using newer technologies and a newer approach. The aim of the software is to simplify "business planning, budgeting, forecasting and performance tracking for small businesses and startups."
LivePlan splits the business planning process into three sections: planning the strategy, pitching for funds and then tracking the organisation's progress. To begin with, LivePlan asks the user for some of their organisation's financial data, which is then used to calculate financial forecasts. All the financial information that would be expected from a lender or investor is included, and graphs and charts are automatically generated.
Key business figures are then compared against industry averages with guidance on how the user's business can be improved. LivePlan can be used by businesses in any country with currency being set accordingly.
A selections of themes from which users can choose are included and the plans produced both look professional and are formatted in the manner that banks and investors prefer. Plans can be easily exported to Microsoft Word and PDF. Over 500 sample plans are included for users to compare with their own plan.
Users can create a one-page pitch for providing key information about their business to banks, investors and other key individuals. Information covered includes a summary of mission and goals, sales and marketing approaches, market and competitor research, milestones and financial projections.
LivePlan can be accessed from any internet browser and works on both Macs and PCs. It can be shared with collaborators for joint input. The company says it uses the same security and safety measures as the world's top financial institutions and undergoes regular security audits. Plans are saved every few seconds to avoid any work being lost, and data is backed up.