The smart home is about to get a whole lot smarter. Google has finally taken the wraps off of its home assistant, , which is set to compete with the likes of the .
And while the Home has been designed from the ground-up to help you schedule appointments, manage to-do lists and answer any queries you might have, it's also aimed at helping you more easily control your smart home. Considering that, you might be wondering which smart home devices Google Home works with. Lucky for you, we've put together a full list of such devices.
Before diving into the list of actual devices that work, we should talk about standards – there are a total of five standards that work with Google Home, each covering a different set of devices, and include Google Cast, Nest, Philips Hue, Samsung SmartThings and IF by IFTTT. Instead of covering them platform-by-platform, however, we've separated the Home-compatible devices into the five categories where you're most apt to use them: TV, Smart Speakers, Smart Thermostats, Lighting and a Miscellaneous category to catch everything else.
While some devices run without any extra setup, some of the devices require a "hub" to get anywhere – for example, if you want to use a SmartThings device, you'll need a SmartThings Hub. If you want to use Philips Hue devices, you'll need a Hue Bridge. Those aren't covered in detail here, but we wanted to bring them to your attention all the same.
TV and video streaming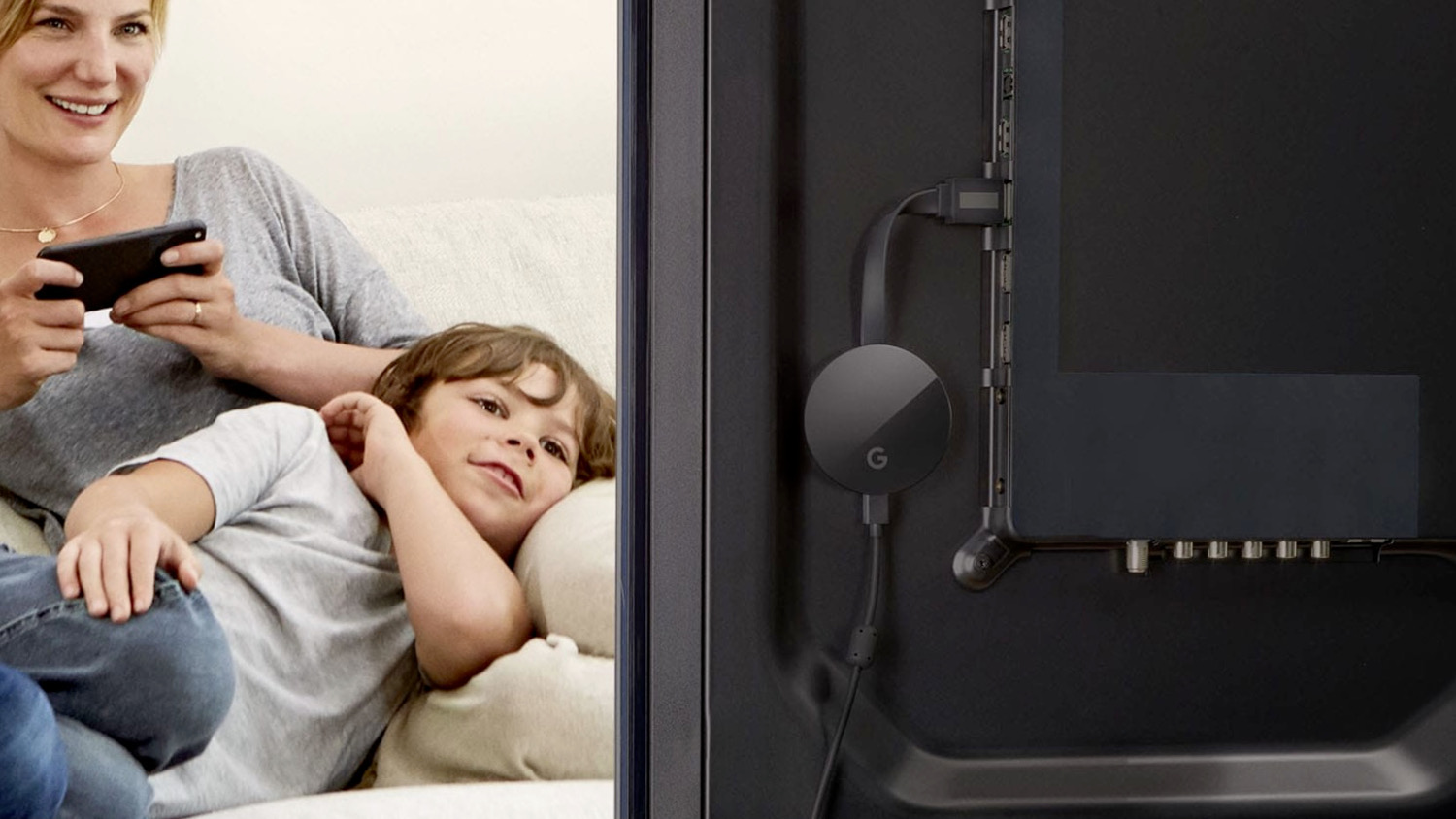 As you might expect, Google Home works with a range of TV and home entertainment devices – many of which work through Google Cast. 
Google Chromecast and Chromecast Ultra: These are Google's self-built devices that kickstarted the Google Cast revolution. The Chromecast is an interface-less streaming device, while the Nexus Player is a fully equipped Android TV system to turn your TV into a smart TV. Google hasn't given us a list of every command you can issue to Home to control your Chromecast, but one likely scenario is that you can ask your smart device you may be able to do things like ask Home to stream content to the Chromecast.
Google Nexus Player: The Google Nexus Player may not have been the most well-received device ever, but that doesn't mean that it doesn't have a lot to offer. The device boasts Android TV pre-loaded onto it, which, as you might know, means it also supports Google Cast. On top of being able to cast content, it can also do things like play certain games and run apps like Netflix.
Nvidia Shield and Razer Forge TV: These two third-party TV devices may not be built by Google, but they have Android TV and cast support built right in, meaning that they act like a native Google-designed product. Both of these devices take things to the next level with better specs than the Nexus Player so, if you're into 4K video, the Nvidia Shield may be your best bet.
Sony Bravia TVs and Vizio Smartcast TVs: Forget needing a separate device to enjoy cast support – if you're in the market for a new TV you can get one with Google Cast support built right into it.

Smart Speakers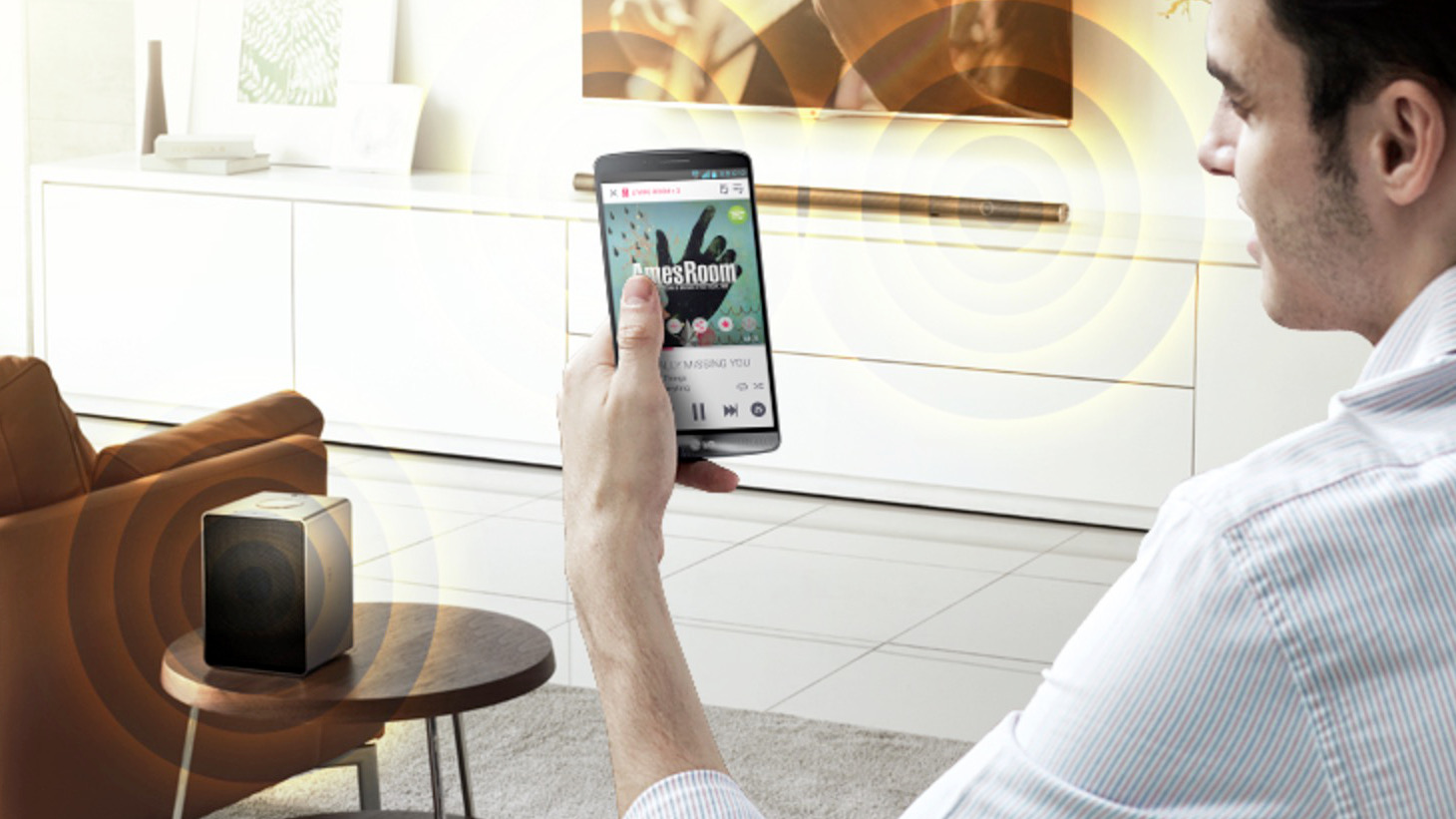 Google Cast doesn't just work with video – it also works with audio, and there are plenty of great devices out there that take advantage of the standard. Here are some of the best of them.
Google Chromecast Audio: What Chromecast did for video, Chromecast Audio did for … well, audio. Google's second streaming device can turn any speaker into a smart speaker. The Chromecast Audio plugs into the aux jack of your speakers, essentially allowing you to control your speakers from your phone or computer. Google Home will most likely work with a number of music streaming services, so the Home-Chromecast Audio combination could be a real winner.
Vizio SmartCast Crave: You may not have known this, but Vizio makes speakers on top of its TVs, and some of them work through Google Cast – meaning they can be controlled from your smartphone and eventually your Google Home. There are a few speakers in the Crave range, including the Crave 360 – which works like the Amazon Echo and beams audio around it, as well as the Crave Pro, which is built with a more high-end audio listener in mind. 
LG Music Flow Products: Looking for a more comprehensive surround sound music system? LG has you covered. The LG Music Flow series of speakers has Google Cast built right in, meaning that you can enjoy high definition audio, complete with subwoofers and soundbars, and only control things from your smartphone or Google Home.
Smart Thermostats and Climate Control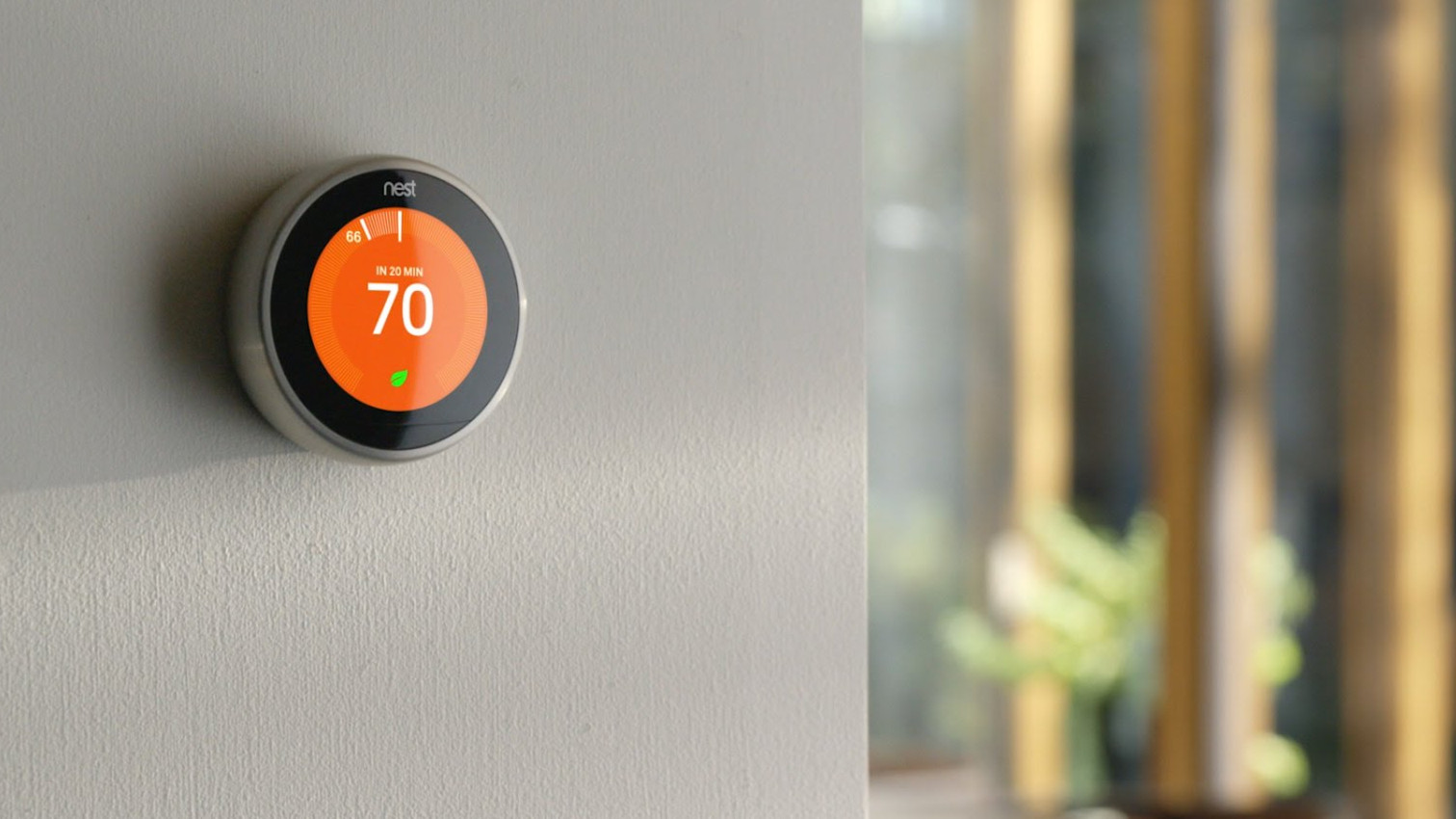 Google Home isn't just great for entertainment – it will also be a great option for the rest of your smarthome. Of course, some of its integration is obvious, like with Nest, but there are plenty of other climate control devices that should work too.
Nest: Let's get the most obvious one out of the way: Google Home will work with the Google-owned Nest, which is a smart thermostat that allows for you to set timers for your home's temperature and control that temperature straight from your smartphone. With Google Home, you'll be able to do all that with only your voice – forget needing to use your phone to control Nest, or even needing to go to the Nest thermostat itself. Now, all you need is your voice. 
Honeywell: Not sure about the Nest ecosystem? Nest isn't the only smart thermostat on the block – Honeywell is another option that works with Google Home through SmartThings. While Honeywell's thermostats may not have as much tech as Nest's, they do come a little cheaper and probably offer everything most people will need, apart from Nest's learning features.
Ecobee: The third major smart thermostat company is Ecobee, and it's a serious competitor. The device is a little smarter than Honeywell and around on par with Nest, however it's slightly more energy efficient and boasts an innovative color touch screen.
Lighting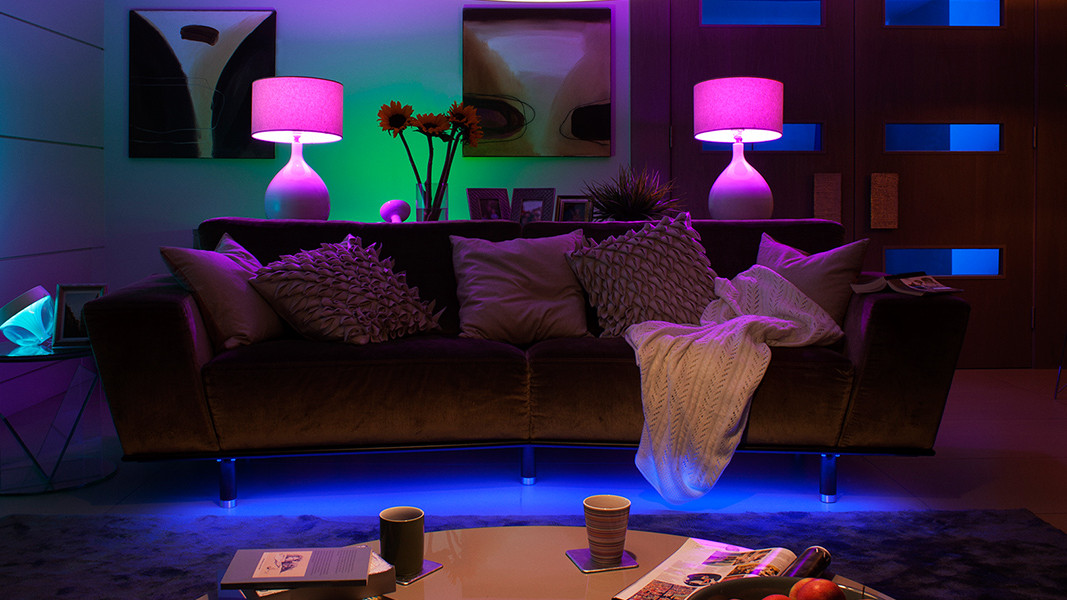 These days, more and more people are turning to smart lighting for their house, and for good reason. Smart lights connect to your home network, meaning that you can do things like turn all the lights off at once before leaving home for the evening or set the lights to turn on once you pull into the driveway. Here are a few of the top smart lighting systems.
LIFX: LIFX bulbs are well-loved for one reason – they're super easy to setup and use. No need for any smart lighting "hub," just plug them in, set them up on your network, and you're good to go. The trade-off is that they're a little pricier than the Philips bulbs, however considering you don't need to buy a Philips Bridge, if you don't need to buy many bulbs it may end up being cheaper for you. With Google Home, you'll be able to do things like ask Home to turn on or off all the lights or even schedule lights to turn on or off when arrive or leave your home.
Philips: Philips has fast become perhaps the most popular smart lighting company, larger because of how available and accessible its light bulbs are. On top of buying the actual light bulbs, however, you'll need to also buy a Philips Hue Bridge, which acts as a smart lighting hub and connects all your lights to your network.
Misc. Google Home-compatible products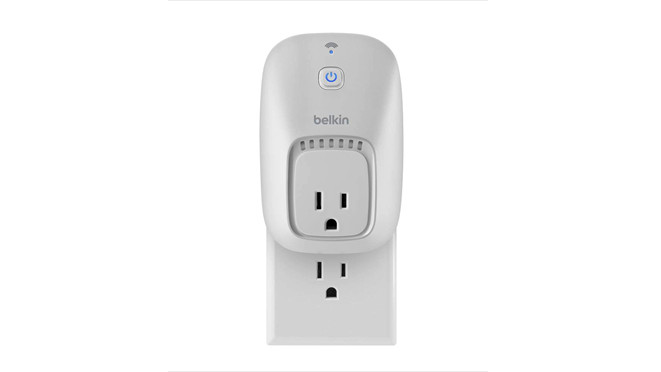 Belkin WeMo Outlet: While you could buy smart light bulbs and devices to replace all your outdated non-smart devices, turns out there's a way to bring the smarts to all the devices you already have too –buy buying smart outlets. These outlets connect to your network, and enable you to switch devices on and off from your phone – or from Google Home.