As you're probably aware, China has a history of very strict policies regarding online content. The country recently approved a new cybersecurity law, expected to go into effect this summer, which further establishes firm state control over information flows and tech equipment.
As for VPN providers, the situation is no different in the country. China routinely campaigns against VPNs, aiming to interrupt or completely block the services. Still, using a VPN is not illegal in China – the focus is on censorship, rather than punishment.
Indeed, VPNs are very popular in China, especially among expatriates and those in academic circles. But circumventing the 'Great Firewall', the nickname given to the country's vast system of online censorship, is becoming harder. It's important to note that almost every major internet service provider is controlled by Chinese authorities.
How to choose the best VPN service for China
Dealing with this level of censorship of the net is far from easy, but some VPNs are willing to tackle the problem, having proven methods of maintaining uptime in a difficult online climate. Obviously you need to look for a capable service in this respect, and pick out a reliable VPN, too.
Choosing one with high quality customer support is also important, for when downtime does rear its ugly head. And obviously the number and range of available servers (particularly those in Asia) will help you obtain a better, faster connection. Tight security and privacy is, as ever, a primary consideration as well.
So which are the best VPN services for those based in China? We've picked out five top-notch efforts for your delectation.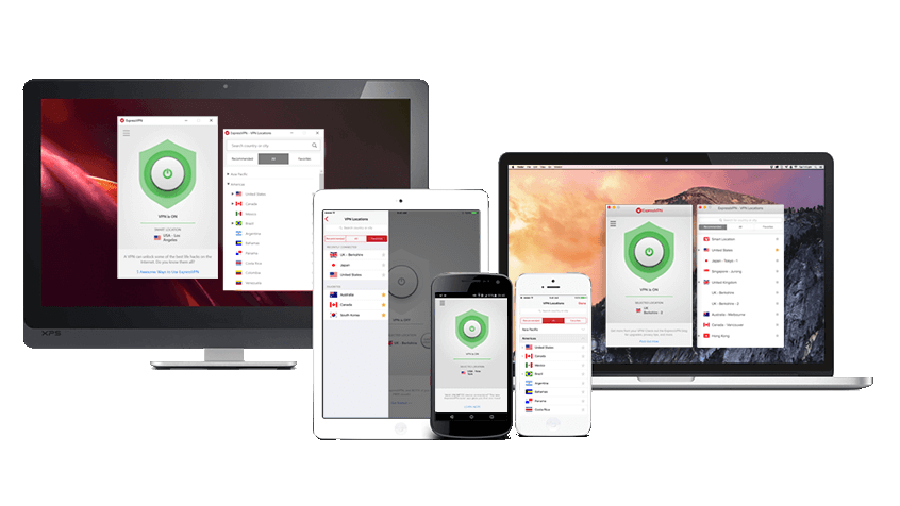 ExpressVPN is one of the most popular VPNs in China, and it's a go-to provider for many because it deftly navigates around the Great Firewall. The service's wide array of server locations is a big plus, with Hong Kong and Singapore-based servers being especially relevant in this case.
ExpressVPN offers a consistent performance, with neat dedicated apps for the mobile experience. For any trouble that might occur, there's round-the-clock live chat and email support available from China (the website is not blocked).
There's no free trial of the service and the pricing isn't cheap. Still, the 30-day money-back guarantee at least gives you some fall-back, and the year-long plan provides the best value for money. The packages available are: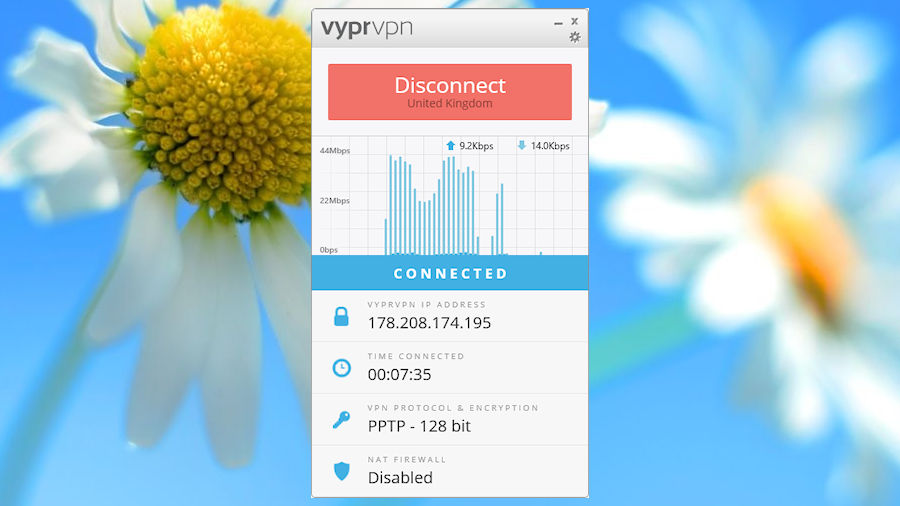 One of the main advantages of VyprVPN is its proprietary Chameleon security protocol which can help bypass VPN blocking, scrambling OpenVPN packet metadata to ensure it's safe from the tendrils of deep packet inspection.
VyprVPN is a tier-1 VPN network, which means the outfit owns all of its servers. There are enough of them to ensure good performance (14 are located in Asia), along with solid support for mobile operating systems, and 24/7 live chat for troubleshooting.
The much-praised Chameleon protocol is excluded from the basic plan, which itself offers a rather miserly two simultaneous connections. On top of that, the service is expensive, but does offer a 30-day refund period and a three-day trial. Despite the cost, what's on offer here could well be worth paying for – your best bet is the Pro plan to make sure you get the benefit from Chameleon. The packages available are: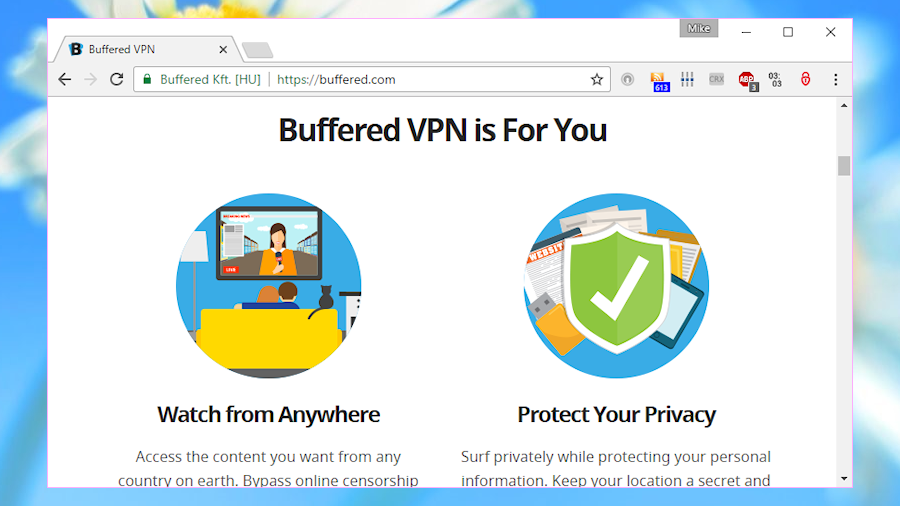 This Hungarian VPN offers a rather enjoyable experience that's easy to set up. Surprisingly, there is no native mobile support which is a shame, considering you can connect up to five devices simultaneously. Instead, the company offers detailed guides for configuring mobiles manually – although that won't be ideal for beginners.
There are several servers in Asia which make for a reliable and speedy performance, and you get round-the-clock technical support. One of the more interesting features is the refund policy, which is valid for up to 10 hours, 100 sessions or 10GB of bandwidth.
Buffered VPN is somewhat expensive, with the 12-month plan providing the best value. The packages available are: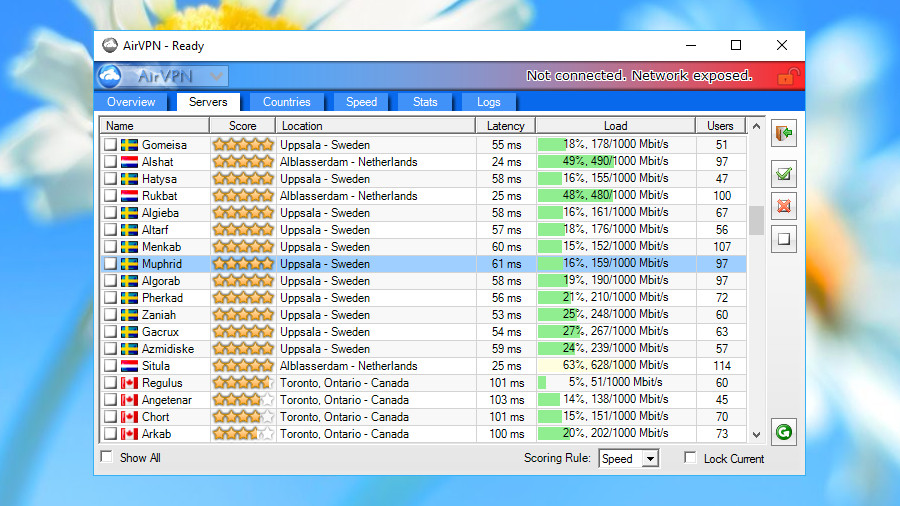 AirVPN is a very up-front service with an engaging forum community. That's not surprising when you find out that it's operated by 'activists and hacktivists' in defence of net neutrality and other online freedoms.
The website lists all the available servers and their current load. The number of server locations is low, admittedly, although seven are located in Asia. Nevertheless, the provider has no problems manoeuvring around geolocation restrictions and China is no exception. The service offers solid and reliable performance, even if signing up and getting going is a bit of a hassle.
AirVPN has reasonably priced plans – five of them, to be exact. A 3-day plan offers a convenient way to try the service out, while the 12-month plan boasts the best value for money. The packages available are: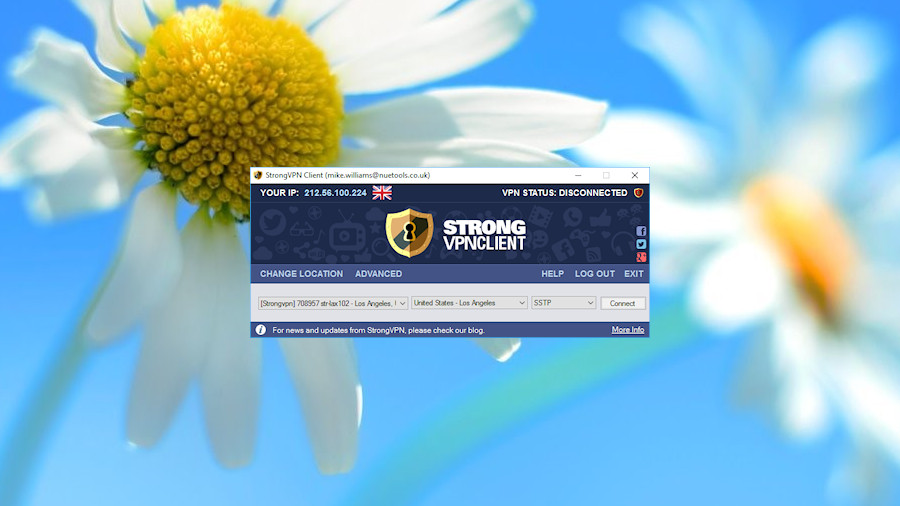 StrongVPN is one of the favourites among visitors and expats in China. It supports the most popular platforms with detailed manual setup instructions for others. This VPN features a decent number of server locations, and has no problems navigating around the Great Firewall, with connections proving reliable and pretty fast.
And if you want security, there's wide protocol support, up to 2048-bit encryption, along with StrongDNS, the company's own concoction to protect against DNS leaks. However, there is a limit of two simultaneous device connections which spoils the fun just a little.
The plan selection is also on the weak side, with only two options to pick from. Both come with a 5-day money-back guarantee, with the annual plan clearly offering the best value for money. The packages available are: