Networks underpin the IT infrastructure of the modern business, linking up devices from PCs through to tablets and phones, servers and other crucial hardware. This allows for effective communication and other vital aspects such as resource sharing between staff members. The company network enables everyone to get online, and for the shared use of devices such as group printers, fax machines and email servers.
But like any type of technology, networks can easily be exposed to outages and other challenges. When gremlins hit, they can be extremely inconvenient for business owners and employees, which is why it's important to keep tabs on issues. Network monitoring tools can obviously help you do this, sending alerts by various different means when problems do occur.
In this article, we're highlighting five of the best solutions for keeping a close eye on your company network.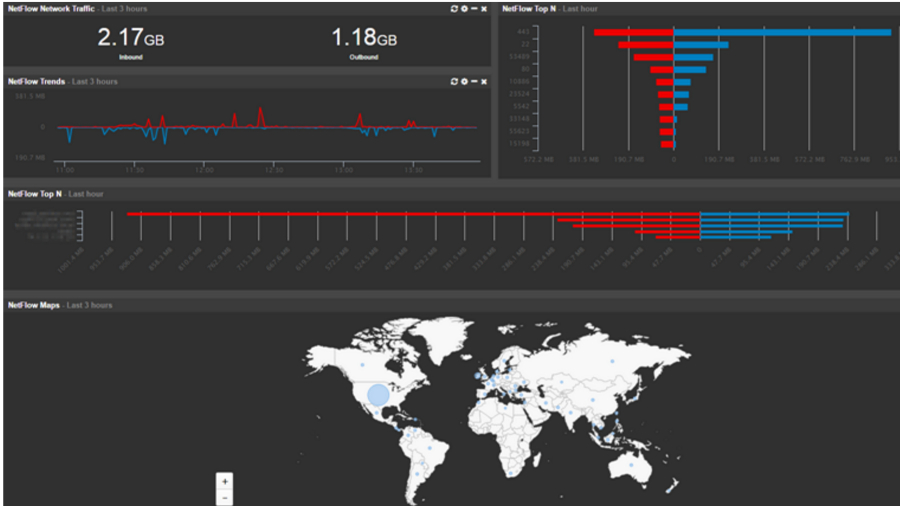 EventSentry is a popular software suite that provides you with the tools to ensure all aspects of your IT infrastructure are secure and running as they should be. 
It's been designed as a lightweight and highly customisable network monitoring option for businesses, and provides real-time event, log file and syslog monitoring. The product also considers aspects such as disk space, performance, service, network span and overall IT environment.
The software lets you keep track of all the metadata related to your network devices and components, providing reports to enable you to visualise all this. Another impressive boon here is that EventSentry utilises your data for troubleshooting purposes, helping to fix performance issues easily.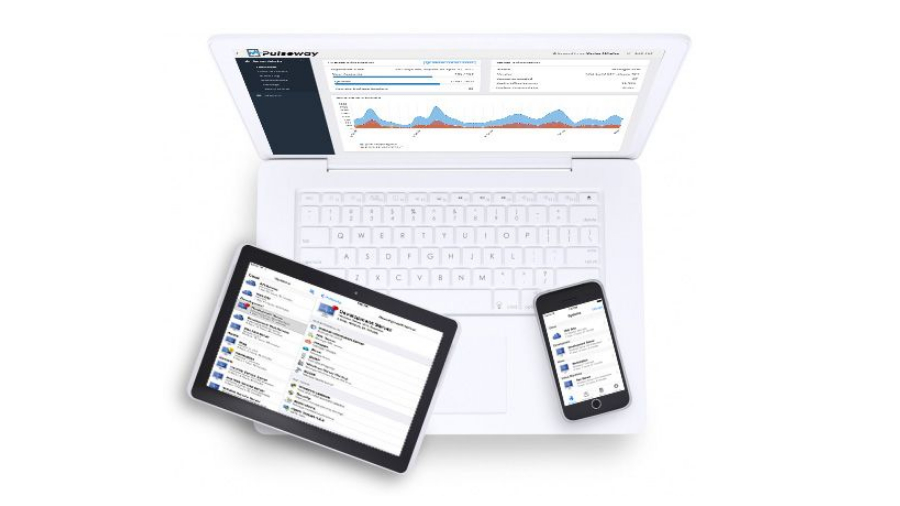 Pulseway is an easy-to-use package which lets you monitor, manage and control all your IT systems in real-time via a smartphone, tablet or computer. 
With the platform, you can receive notifications if a network issue has been identified, and solve it within a matter of minutes. It works regardless of your location, so you can be anywhere and ensure your systems are running effectively.
Highly expandable and customisable, the product allows you to manage and deploy your own device configurations. There's also an all-in-one desktop that displays information about your IT assets and customers, and you can develop your own plugins through a customisable API. This is a broad monitoring product with huge potential.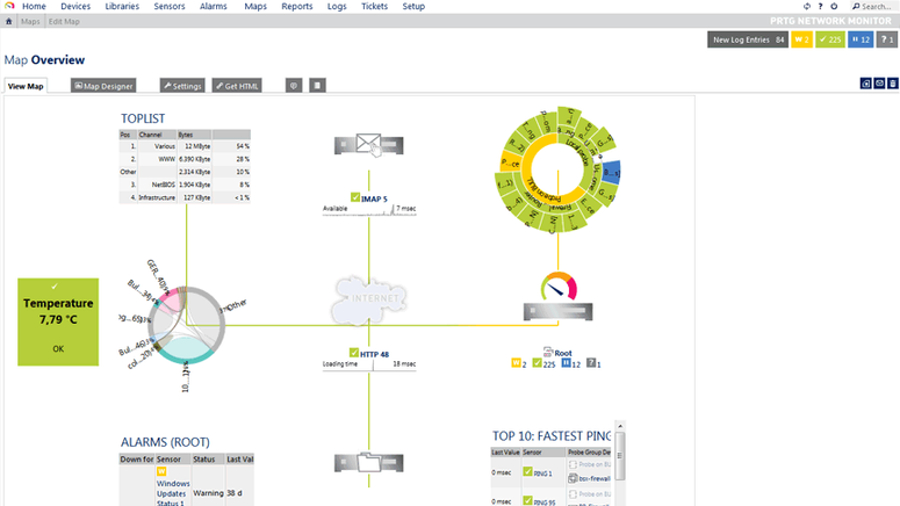 If you're looking for a comprehensive, user-friendly monitoring solution, it's well worth checking out PRTG Network Monitor. The platform can scale to networks of any size, meaning that it's suitable for both small and larger firms.
Not only does it measure traffic to ensure your networks aren't suffering undue strain, but the software also scans system components for any sign of failures – helping to avoid catastrophic outages.
PRTG comes with a variety of technologies running out-of-the-box, including the likes of Windows Performance Counters and packet sniffing. To ensure problems don't happen again, you can download performance reports in a variety of formats including PDF (the software supports multiple languages: English, German, French, Spanish, Dutch and more).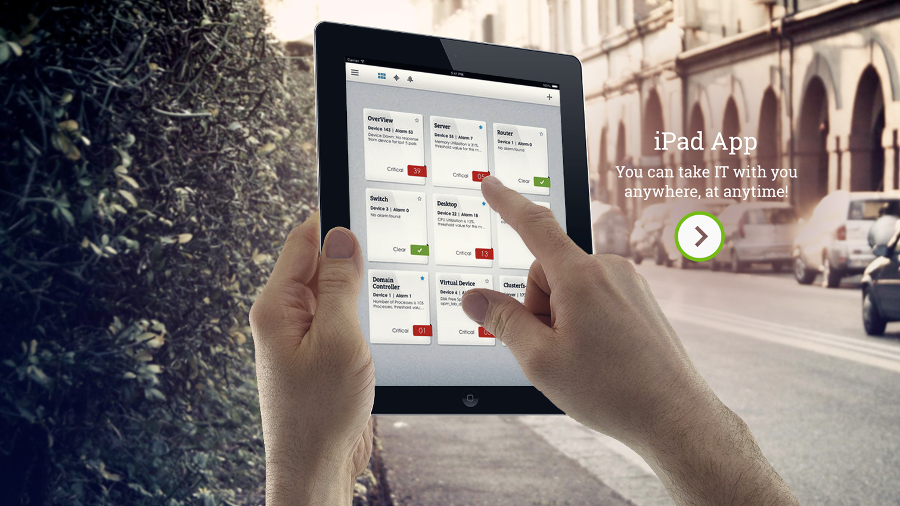 OpManager is a network management platform that provides large businesses and SMEs with the ability to manage their IT assets efficiently and affordably.
It's an expandable platform that covers a variety of areas: You can monitor networks – with automatic L1/L2 network mapping to help spot performance bottlenecks – physical and virtual servers, event logs and Windows services. The product actively looks for outages and other issues, and sends you email and SMS alerts in real-time.
You can monitor all your systems and devices from a dashboard updated in real-time, tracking and managing changes as they happen. There are some handy plugins for traffic analysis, too. The system is used by the likes of DHL, NASA and Siemens, so it's not short of some big-name clients.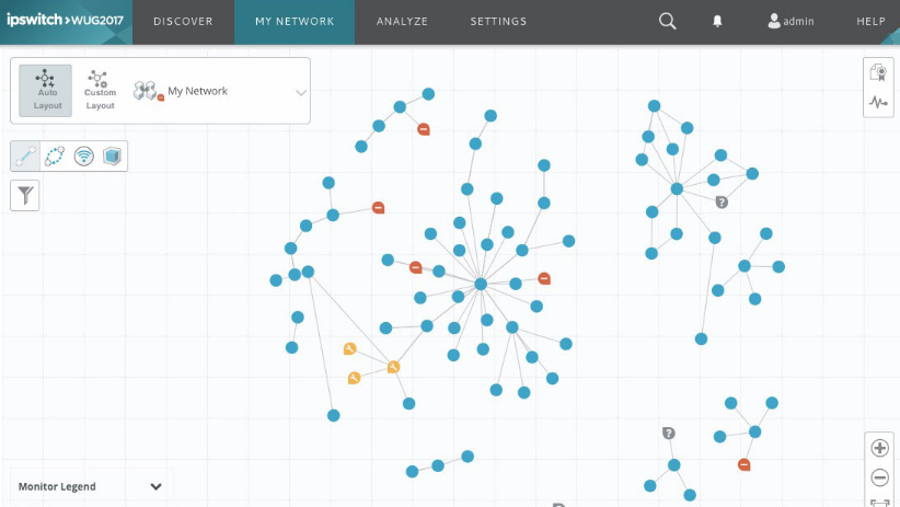 WhatsUp Gold is a network monitoring tool from Ipswitch that offers what it calls 'advanced visualisation features' to help keep things running smoothly, address issues quickly, and improve overall productivity. 
Using this product, you can monitor all aspects of your IT and network infrastructure, including applications, servers, virtual machines and traffic flows. The platform provides a very handy interactive network map which lets you see a visual depiction of your entire network, meaning you can swiftly pinpoint any trouble spots.
You also have the option to switch between physical, virtual, wireless and dependency views to help analyse your network quickly, and all this information can be turned into easy-to-understand reports. WhatsUp is compliant with HIPAA, SOX, FISMA, PCI DSS and other regulatory standards.