Free cloud storage
Cloud storage has really taken off thanks to fast, reliable internet connections. The appeal is understandable; you can store your files online and then access them from any device that's connected to the internet – from desktops and laptops to tablets and smartphones. The only problem is choice. There are so many cloud storage services to choose from, it can be near impossible to know which is right for you.
Size isn't everything, so as well as capacity, we've also considered the security offered by each service, multi-platform support, ease of use, and any limitations on file size or bandwidth. On with the evaluation...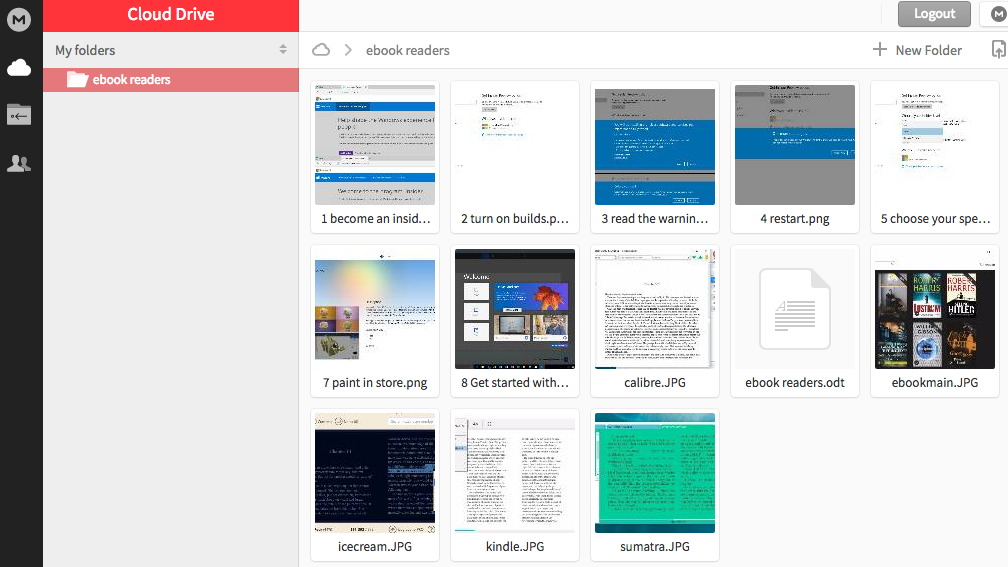 1. Mega

Free storage allowance: 50GB
Mega (aka MegaUpload) gives free users a generous 50GB free cloud storage and the ability upload or download whole directories at once via the web app. You can only transfer 10GB data every 30 minutes, but this is unlikely to be a problem unless you're storing large video files. You can use parallel connections for a speed boost, though this will chew through your bandwidth allowance more rapidly.
Security is one of Mega's key selling points; all your files are secured with end-to-end encryption, and when you share a file or directory with other people (which you can do even if they don't use Mega themselves) you can either send a link together with a decryption key, or send the two separately. Password protection is only available to paid subscribers, but in all other respects Mega is a superb free cloud storage service. It might not be the first name that comes to mind, but we think it's the best free cloud storage service around right now.
Try it online: Mega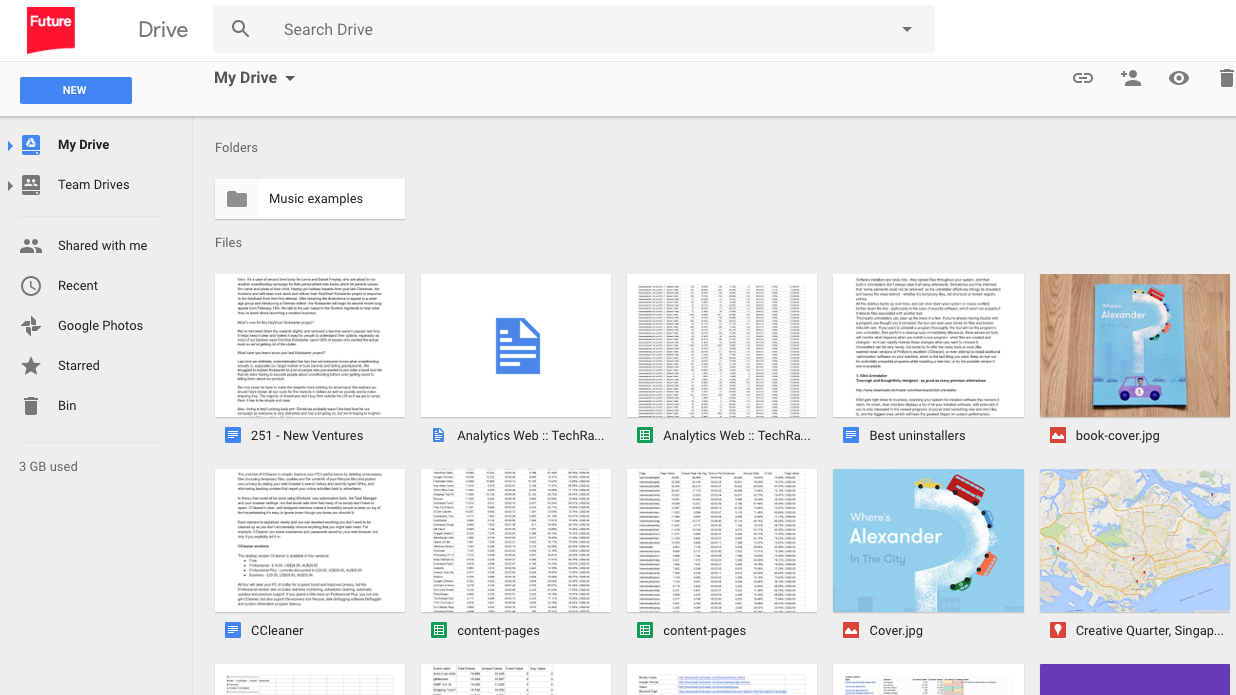 2. Google Drive

Free storage allowance: 15GB
One of the best-known free cloud storage services, Google Drive gets off to a great start by giving you 15GB of space free of charge. You can earn more free storage in a variety of ways – such as using additional Google services, performing security checks and so on – or you can buy more via a monthly or annual subscription.
As this is Google, Drive integrates neatly with other products from the company such as Gmail. The desktop apps does a great job of synchronizing locally saved files to your online account, and there are mobile apps available so you can access files on the move. In addition to this, you can use the website to browse and even edit files, and Drive offers comprehensive file sharing and collaboration options. 
Try it online: Google Drive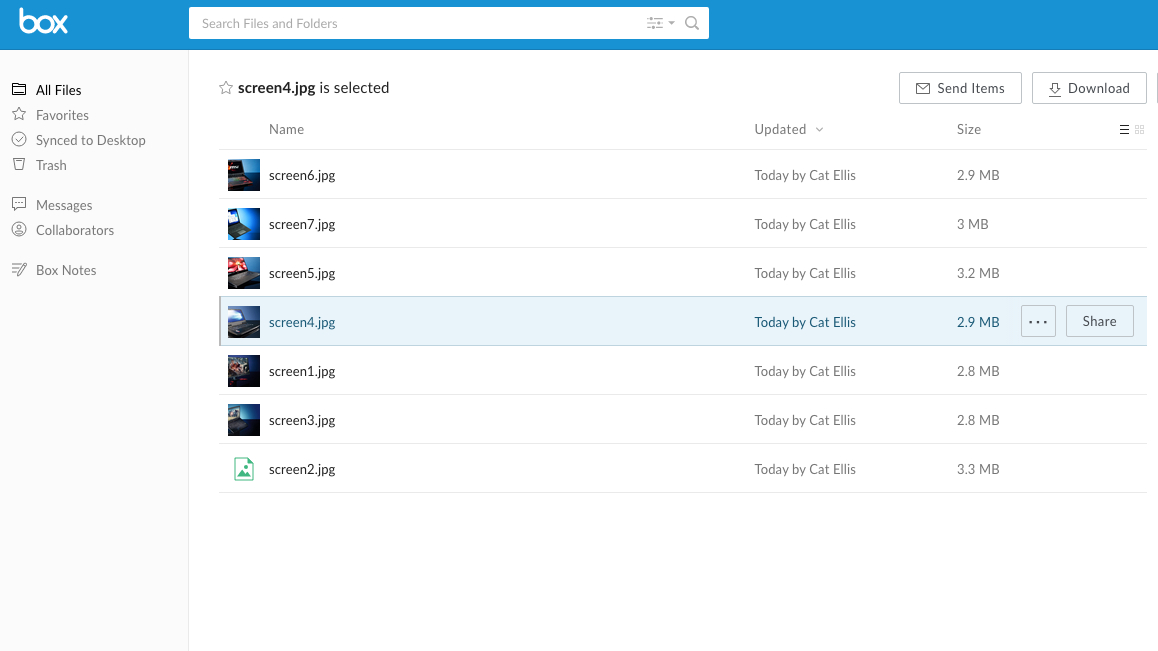 3. Box

Free storage allowance: 10GB
With 10GB of storage provided free of charge, Box is on a par with Google Drive when it comes to capacity – especially if you don't want to part with any money. If your needs are greater, 100GB of space is available for £7 (about US$8.50, AU$11.50) per month, and there are also business packages available that include unlimited storage.
There are limits on the size of file you can upload – 250MB for free accounts – so this is something you need to consider. Whether it's a problem or not will depend entirely on what you intend to use the service for – media files will easily exceed this level, but text and photos will be fine.
There are mobile apps available, and these can be used to automatically synchronize files from your iOS or Android device to the cloud. Filesharing is handled nicely, and there's neat integration with a wide range of apps and services that help to add real value to Box's free cloud storage offering.
Try it online: Box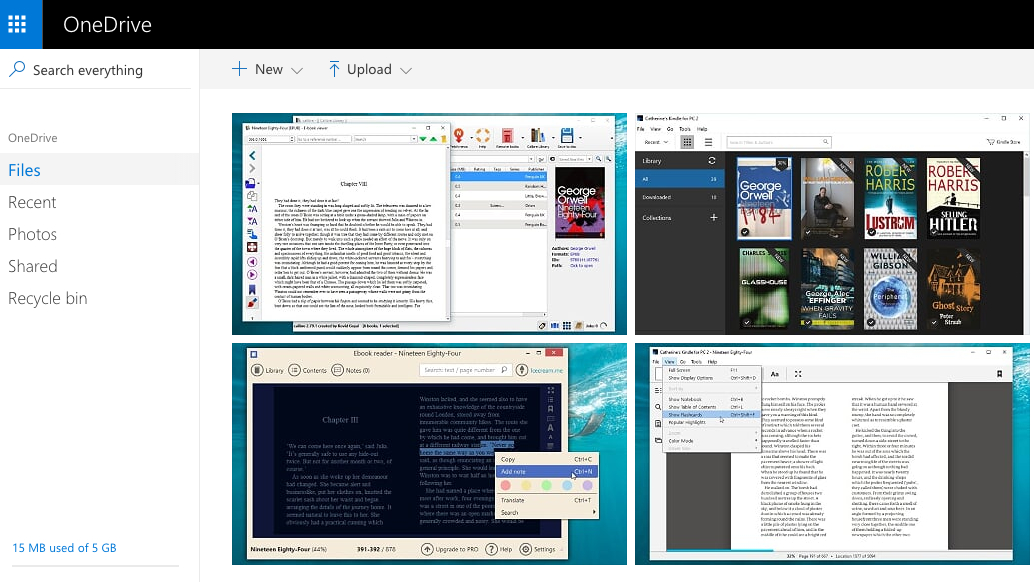 4. Microsoft OneDrive

Free storage allowance: 5GB
Microsoft OneDrive is integrated into Windows 10, which you'd think would give it something of an advantage. It's therefore disappointing that only 5GB of storage is made available to users free of charge.
Upgrading to a bigger package isn't particularly cheap, either:
50GB – £1.99/US$1.99/AU$2 monthly
1TB – £5.99/US$6.99/AU$9 monthly or £59.99/US$69.99/AU$89 annually
5TB – £7.99/US$9.99/AU£12 monthly or £79.99/US$99.99/AU$119 annually
That seems quite steep, but it's worth noting that the last two options also include an Office 365 subscription.
Like other cloud storage services, OneDrive offers free apps for iOS and Android (as well as macOS and Windows Phone), allowing for file access on the move, as well as file collaboration. There's the ability to share files from within any of the apps and an integrated photo viewer for browsing the images you upload.
It's all fairly impressive and easy to use, but OneDrive's storage limitations count against it.
Try it online: Microsoft OneDrive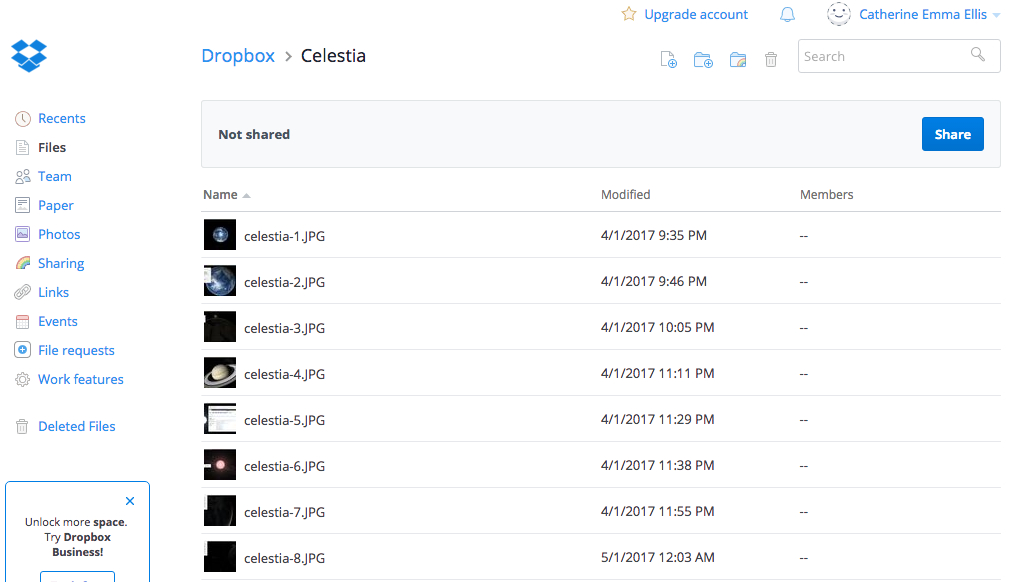 5. Dropbox

Free storage allowance: 2GB
Dropbox is pretty famous in the world of cloud services, so it may come as something of a surprise to non-users that you are only given 2GB of space free of charge. This may not seem like much, but for many everyday tasks it should be enough, and there are ample opportunities to bump this up through friend referrals and the like. Where Dropbox really shines, however, is in its wondrous ease of use. Whether you are on the website or using one of the mobile apps, uploading, downloading and other tasks are beautifully simple. 
You can, of course, upgrade your storage for a fee, with 1TB, 2TB and unlimited packages to choose from. Upgrading not only gets you more space, it gives you access to extra features such as advanced sharing with permissions, file revision history, additional security options and collaborative tools. Worth checking out.
Try it online: Dropbox