Create and extract compressed file archives
WinRAR is an excellent tool for compressing and archiving files – it's fast, able to split archives into volumes, and offers secure 256-bit password encryption.
However, despite a generous 40-day trial period, WinRAR isn't free (a license will set you back £28.45/US$34.71/AU$45.71), and there are lots of excellent free alternatives to consider before reaching for your credit card.
RAR format
WinRAR's native file type, RAR, is a proprietary file archive format. The compression algorithm is the property of developer Eugene Roshal.
Roshal has published the code for extracting RAR archives, but not for creating them. At the time of writing, WinRAR is the only Windows desktop software that lets users make their own RAR archives, but many free tools are capable of opening them using the publicly available source code.
Here we've looked at programs that can extract RAR archives and offer a similar feature set to WinRAR.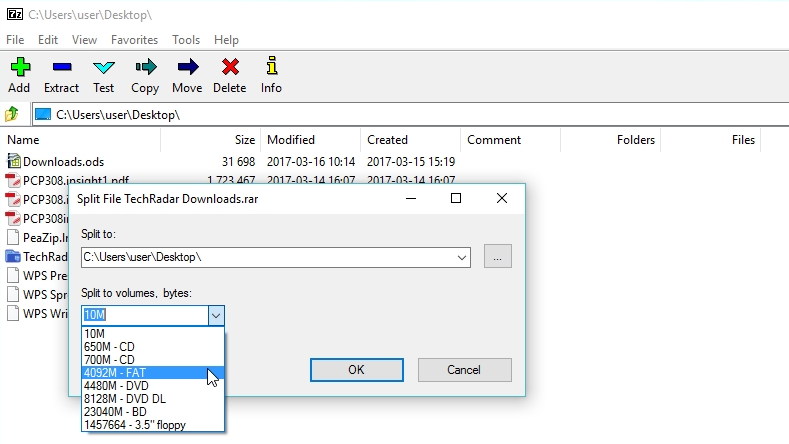 1. 7-Zip

An open source WinRAR alternative that delivers high compression and secure encryption
Its interface might look dated compared to its rivals, but 7-Zip is a highly capable WinRAR alternative that grants you full access to features that other software hides behind a paywall. 
It can extract pretty much every archive type around (including RAR, of course), and can pack files in XZ, BZIP2, GZIP, TAR, ZIP, and WIM formats, plus its own native format, 7Z. This file type delivers high compression, and supports AES-256 encryption to secure your files.
7-Zip can integrate seamlessly with Windows, incorporating itself into the context menu so you can create or extract archives with a couple of clicks. 
Best of all, 7-Zip is open source, so there's no need to register, and it's completely free for personal and commercial use.
Download here: 7-Zip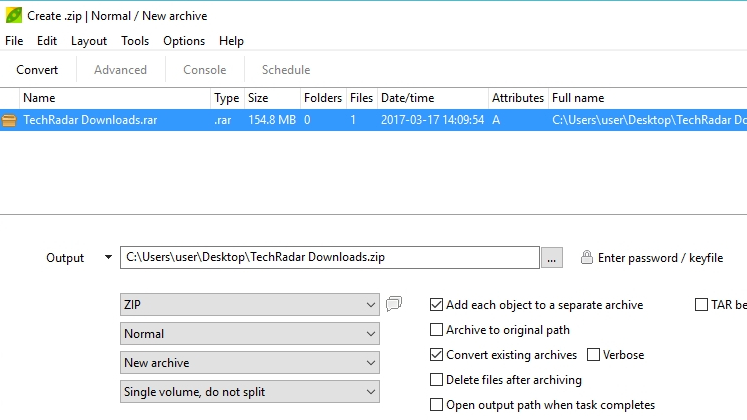 2. PeaZip

A security-focused archiving tool that's a great choice for sharing and receiving files
PeaZip is another excellent open source file archiving tool capable of extracting RAR files, and a whole lot more besides.
7-Zip makes a virtue of its tiny footprint (it occupies roughly 1GB on your hard drive), but PeaZip's chief focus is security. It allows you to scan the contents of file archives with your usual security software (including Avast, AVG, Avira, and Comodo's free antivirus suites) before extracting them.
PeaZip's native format, PEA (pack, encrypt and authenticate) combines excellent compression with optional integrity checking and authenticated encryption. It also supports multi-volume archives. All of this makes it an excellent choice for sharing and receiving files, and an excellent alternative to WinRAR.
Download here: PeaZip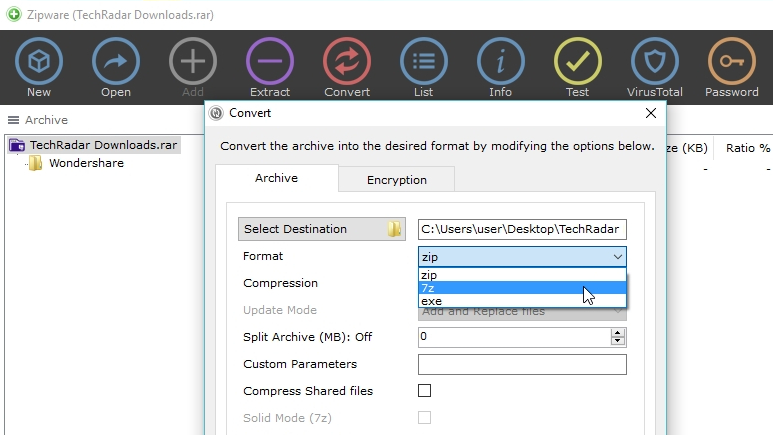 3. Zipware

Some WinRAR alternatives offer an overwheming array of options. Zipware keeps it simple
Zipware's interface is as straightforward as they come (most of the time you'll only need its two main buttons – New and Open), but it's not short on features. Like PeaZip, it puts a heavy emphasis of the security, enabling you to scan the contents of archives before extracting them and setting their contents free on your PC. 
You can open or create archives by dragging files into Zipware's main interface, or using the options it adds to Windows' context menu.
This WinRAR alternative can extract every compressed file type you're likely to come across, but it can only create archives in ZIP, 7-ZIP, or self-extracting EXE format. It can, however, create multi-volume archives, and can generate checksums for authentication purposes.
Download here: Zipware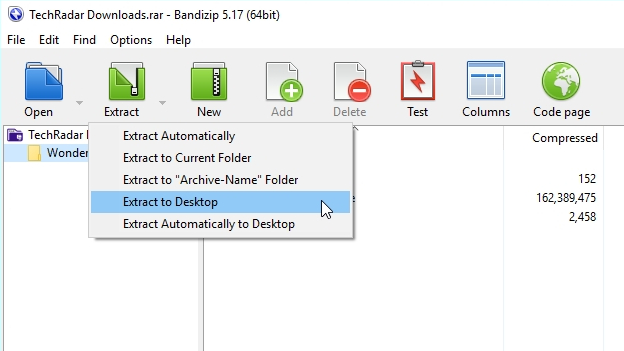 4. Bandizip

Quick and convenient, with great format support, but the lack of virus-scanning is a shame
Convenience is the name of the game with this free file archiving tool – from the team behind the superb Bandicam screen recorder. 
Bandizip can extract all the usual archive types (RAR included), and create new archives in ZIP, ZIPX, TAR, TGZ, LZH, ISO, 7Z, and self-extracting EXE format. It can integrate with Windows' context menu, but unlike some other file archiving tools, it doesn't do so without your prior authorization – a feature we appreciate.
To help you package up your files as quickly as possible, this free WinRAR alternative can skip any files that won't compress particularly well. You can also check the integrity of files, but you can't scan for malware before extracting them.
Download here: Bandizip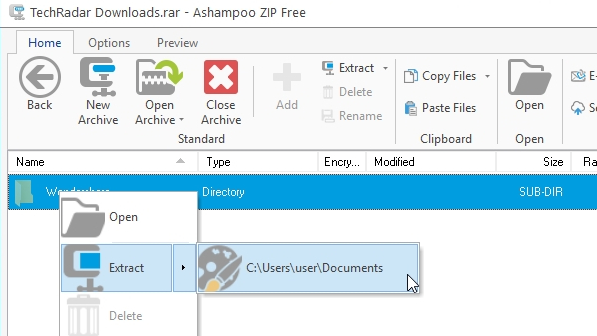 5. Ashampoo Zip Free

A nicely designed file archiving tool, but the teasers of premium content can be tiresome
Ashampoo Zip Free is a well designed WinRAR alternative, held back by a few irritating quirks. When you install the software, you'll be prompted to enter a registration code. To do this, you have to sign up for a free account using your email address and a password that uses a combination of numbers, letters and special characters. Once you've done this, you'll be sent a message containing a verification link, which will take you to a page where you can copy your code. The account enables you to link all your Ashampoo software together if you choose to upgrade to one of its premium tools, but it's a cumbersome process. 
Ashampoo Zip Free can extract files from over 30 archive types (including RAR), and create ZIP, 7-ZIP, CAB, TAR, and LHA packages. You can make multi-volume archives, protect them with AES encryption, and preview files before extracting them.
Ashampoo Zip Free has an attractive tile-based interface, but on closer inspection, most of the tiles are just teasers of the company's premium software. Some options that are free in other tools (including extracting multiple archives simultaneously and converting them to other formats) are exclusive to the premium version of Ashampoo Zip too, which is a shame.
Download here: Ashampoo Zip Free