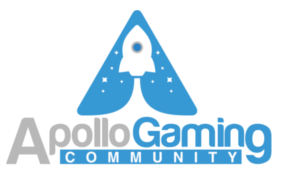 Apollo Gaming
A community for gamers made by gamers.
Apollo Gaming community has a large variety of servers providing opportunities for members to experience games in a unique way for them. We are dedicated in providing the best game play experience for our members and pride ourselves in developing and expanding our servers using our members feedback.
Where it all began.
Apollo Logistics first started as a VTC back in December of 2015, after rebranding from Nordic LTD. It started off with Djinsomnia, Fatal, Chris Carr, Louie G & Chris V as the main managers. From there the VTC grew and we found that a lot of people played all sorts of other games as well as ETS2. That was when Apollo Gaming Community was formed. Since then we have grown in leaps and bounds.
In May 2016, we partnered with Get Gaming Foundation, enabling us to keep the community going with hosting support from there we now hold a multitude of gaming servers ranging from Farming Simulator, Minecraft, Ark: Survival Evolved and many more.
Today we still consist of many members from our original player base plus many new people that we class as friends.
Our current servers include:
FiveM
Farming simulator
Minecraft
Ark
and more
We also have groups in:
PUBG
Euro Truck simulator
American Truck simulator
However, as a community we also play a variety of games.
Where can you find us?
Website: https://apollo-gaming.com/
Facebook: www.facebook.com/Apollogamingcommunityuk/
Discord: https://discord.gg/WPwC34f
TeamSpeak: ts.apollo-gaming.com
Twitter: https://twitter.com/ApolloGamingUK
Twitch: ApolloGamingCommunity
Other things you may like to know.
-We are currently working on streaming games to Twitch and promoting those within our gaming community.
-We are also developing inner community tournaments and game nights.
-Our user base is worldwide, however most of our members are from the UK.
-Apollo Team
Edited by TizzyTan, 22 July 2017 - 01:00 PM.