Kaspersky has kicked off the global launch of a free antivirus program which covers the core anti-malware capabilities, while leaving more advanced features as the domain of its paid-for products.
Kaspersky Free will be the bottom tier of the range underneath the likes of Kaspersky Anti-Virus and Internet Security, providing the bare essentials of protection at no cost.
That means antivirus for your PC, protection for your browser and email inbox, along with basic self-defence features and anti-phishing measures.
And of course you get the benefit of Kaspersky's highly-rated antivirus definitions. The other added boon is that this is a lightweight app, so has less of an impact on system resources than the premium products, which is always handy.
Kaspersky Free already launched with an initial pilot program in Russia, China and some European countries last year, with the full global launch kicking off right now as mentioned, and the app going live for the US and Canada.
The software will have a staged rollout worldwide, and unfortunately won't be coming to the UK and Ireland until October, so we've still got a little while to wait this side of the Atlantic.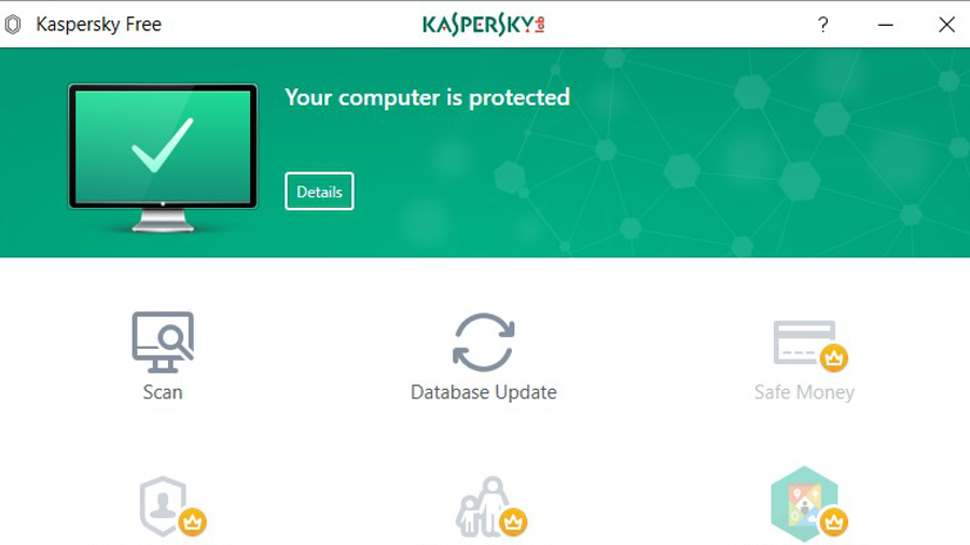 More the merrier
As Kaspersky observes, having more people using its antivirus will mean more data to work with in terms of constructing defences against the latest malware, and that will lead to better protection for all the company's users.
Incidentally, if you were wondering what sort of features the premium (paid-for) versions of Kaspersky's software offer over and above core protection, they include the likes of online payment protection, parental control features and built-in VPN functionality.