Companies spend a lot of money these days creating killer content for Facebook, Twitter, Instagram and the various other social media platforms out there. Whatever business you're in, reaching your customers, clients and readers relies a huge amount on the ubiquity of social media sites.
But there's no point spending time and resources on fantastic Facebook posts and tremendous tweets if you then don't know how to effectively monitor their impact and influence. Counting how many followers you have only tells part of the story.
Getting the most out of your chosen social media platforms is as essential to your business as finding the right CRM system. That's why we've picked out five really useful social media analytics tools that will help you understand which of your posts are working, and which get a thumbs down.
1. Klout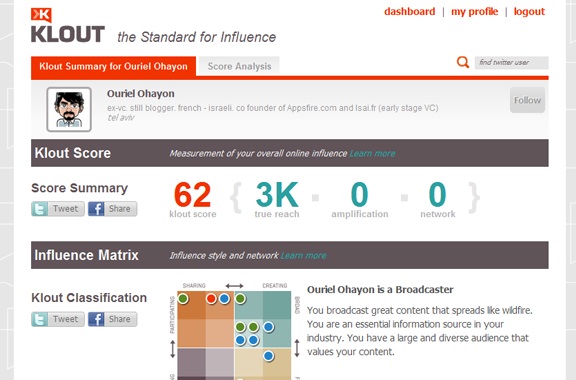 Klout measures your influence and 'social impact rating' across a range of websites based on how many people interact with your posts. It then works out an individual Klout score of between 1 and 100, which will go up and down depending on your activity. Loitering in the low 30s? Then you're not drawing engagement or interactions from the right followers.
Graphical displays show you how your score has changed over time and you can use Klout's charts to indicate from which websites your influence derides. Other users can recommend your influence with a +K, which helps boost your ranking.
Sign up to Klout for free and get started straight away to find out your score.
2. Sprout Social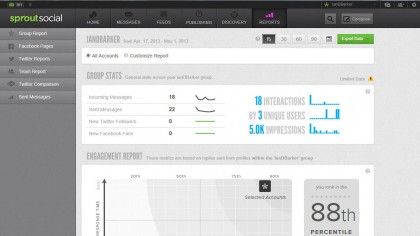 Sprout Social is probably first and foremost known as a one-stop shop for managing and scheduling all of your social media accounts through one simple-to-use platform. Very handy indeed for your company's social media administrator when they're trying to juggle Facebook, Twitter, Pinterest and more at once.
But it doubles up as a powerful tool for analysing your data, too. You can sort by various demographic and geographic measures to quantify exactly what content is working for which followers. Sprout can manage multiple accounts and monitor keywords across all social media so that you know when your brand is being discussed. It also helps your company respond to customers by directing messages to the people within the organisation who need to action them.
You can try Sprout Social for free with its 30-day trial. If you like it, prices then start from $99 (£75, AUS$124) per user per month.
3. Brandwatch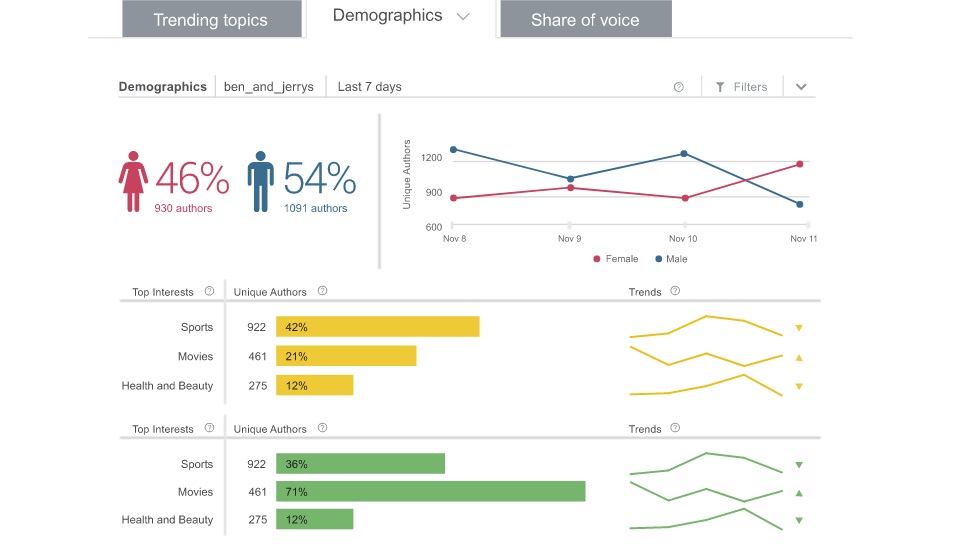 There are quite a few social listening tools that we could have picked out for this list, but we've gone with the internationally-renowned Brandwatch. The Brandwatch Analytics tool puts its ear to the ground to eavesdrop on to the information that could be imperative to your company from Facebook, Twitter, blogs, forums, news and every other corner of the web.
Social sentiment analysis shows the tone of the data collected from the profiles you've connected with and it's easy to tap into pertinent trends and themes emerging from the internet that could tip the balance in your company's favour. We particularly like Brandwatch's personal approach from the premium Enterprise plan, where you get a dedicated account manager who will give you bespoke advice.
You'll have to contact Brandwatch to get prices for individual plans.
4. Buffer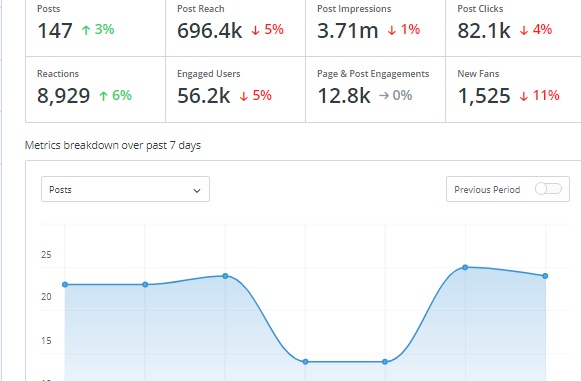 Rather like Sprout Social above, Buffer is another all-rounder that lets you post to your platform and then analyse the results. One of its major plus points is just how simple and straightforward it is to use, while also giving you flexibility. The fact it provides analytics in real-time makes instantly judging the impact of your content a doddle. 
Use the "Top Post" icon to compare different forms of content to see which works best for each network. While the Buffer app also allows for seamless Google Analytics integration for tracking the success of your marketing campaigns.
If you're flying solo, then you can get Buffer absolutely free. While the reasonably priced (but irksomely named) 'Awesome' plan allows 10 users and costs only $10 (£8.50, AUS$12.50) per month.
5. Simply Measured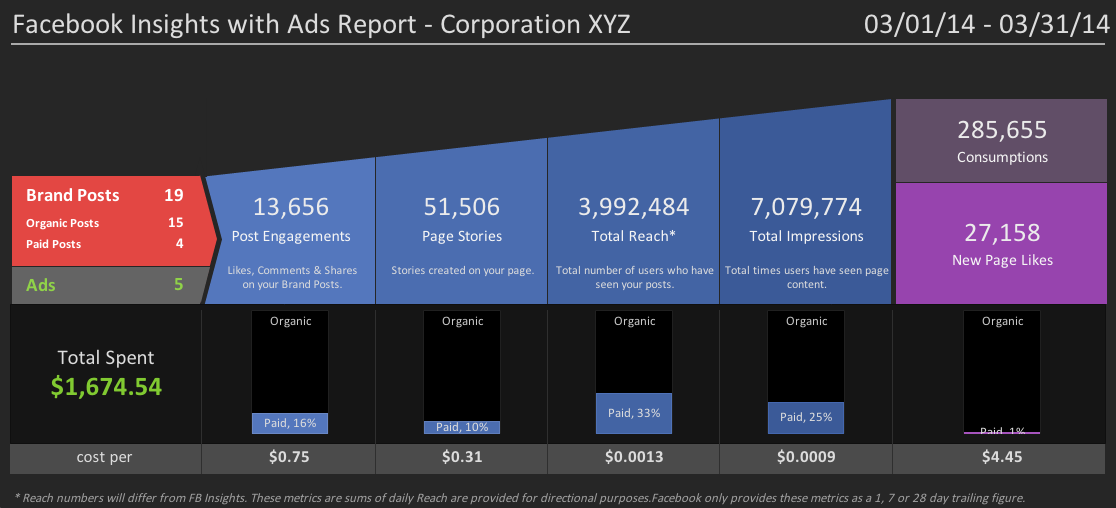 If you've got a little more leeway in your budget, then Simply Measured is probably the most thorough social media analytic tool we've featured. Although the site offers a selection of free reports on sites including Facebook, Twitter, Instagram, YouTube and Google+, its range of more sophisticated subscriber reports available to paying users are what really catch the eye.
Among its cleverest tricks are date and time engagement analysis, content type analysis to help optimise what types of content work and when and analysis on the community you're trying to reach. It even weaves in other tools such as Klout, providing a complete social media snapshot.
Again, you need to speak to Simply Measured to get a quote, with distinct packages aimed at social marketers, content marketers and digital agencies.