iOS 11 is full of big changes for iPads and smaller changes for iPhones, but it's not going to be the last software update we see from Apple.
There's no doubt that iOS 12 will arrive in 2018, and with it likely a whole heap of changes, improvements and new features.
But what exactly will those changes and features include? Little is known yet, but we've come up with a wish list of what we want from it - and as more rumors and facts come in, this will be the place to learn about all of them.
Cut to the chase
What is it? The next version of Apple's mobile OS
When is it out? Probably around September 2018
How much will it cost? Nothing!
iOS 12 release date
Based on past form we'll probably get our first official look at iOS 12 at WWDC 2018, which is likely to happen in June.
A developer beta version of the operating system will likely be launched there, followed by a public beta, but the final, polished release probably won't land until around the same time as the iPhone 9 – or whatever Apple calls its next phone - which will likely launch in or around September 2018.
That's when iOS 12 will probably be pushed to all compatible devices. And it will arrive as a free update to all iPhones and iPads built in the last few years.
iOS 12 news and rumors
So far we don't know anything at all about iOS 12, but now that iOS 11 has arrived we're sure to start hearing things soon and we'll keep this page updated with every reputable rumor.
These usually come from developers getting early looks at the software to release fancy new apps that take advantage of the new capabilities, so there are multiple ways for info to make its way onto the web.
What we want to see
While nothing is known about iOS 12 yet we have a clear idea of some of the things we want to see, such as the following.
1. Wi-Fi and Bluetooth toggles that work properly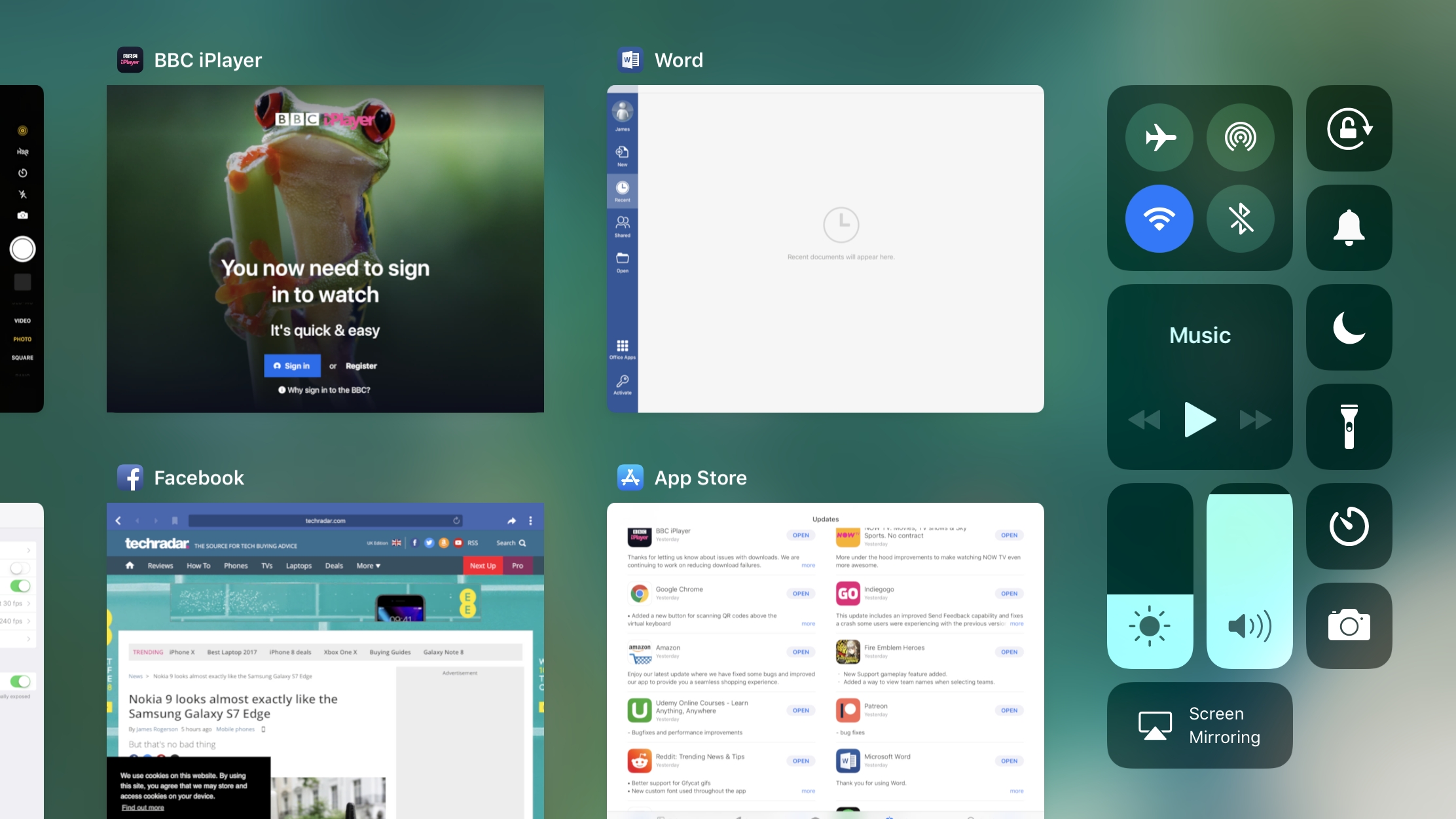 Control Center has been improved for iOS 11, but one thing we're not such fans of is the fact that you can't actually turn off Wi-Fi or Bluetooth from it. 
Tap either toggle and your device will disconnect from Wi-Fi networks and Bluetooth accessories, but won't actually turn off their radios.
There are good reasons for this, as it ensures accessories like the Apple Pencil and Apple Watch 3 will continue to work, as well as features such as AirDrop and AirPlay, but there are also plenty of reasons you might want to fully disable them.
Currently to do that you have to head to the main Settings screen, so in iOS 12 we'd like there to at least be an option to have proper 'off' toggles in Control Center - perhaps with a harder 3D Touch?
2. Wish list returned to the App Store
The App Store has been overhauled as part of iOS 11, and for the most part it's for the better, but one feature has been killed off in the process, namely wish lists.
Previously, if you saw an app or game you liked the look of but didn't want to buy it then and there (perhaps because the price was high or you were using cellular data) you could add it to your wish list so you wouldn't forget about it.
You can't do that anymore, and nor can you see your old wish list, so good luck remembering anything you've added. It was a handy feature and we'd like to see it – along with everything we added to it – returned in iOS 12.
3. Camera controls in the camera app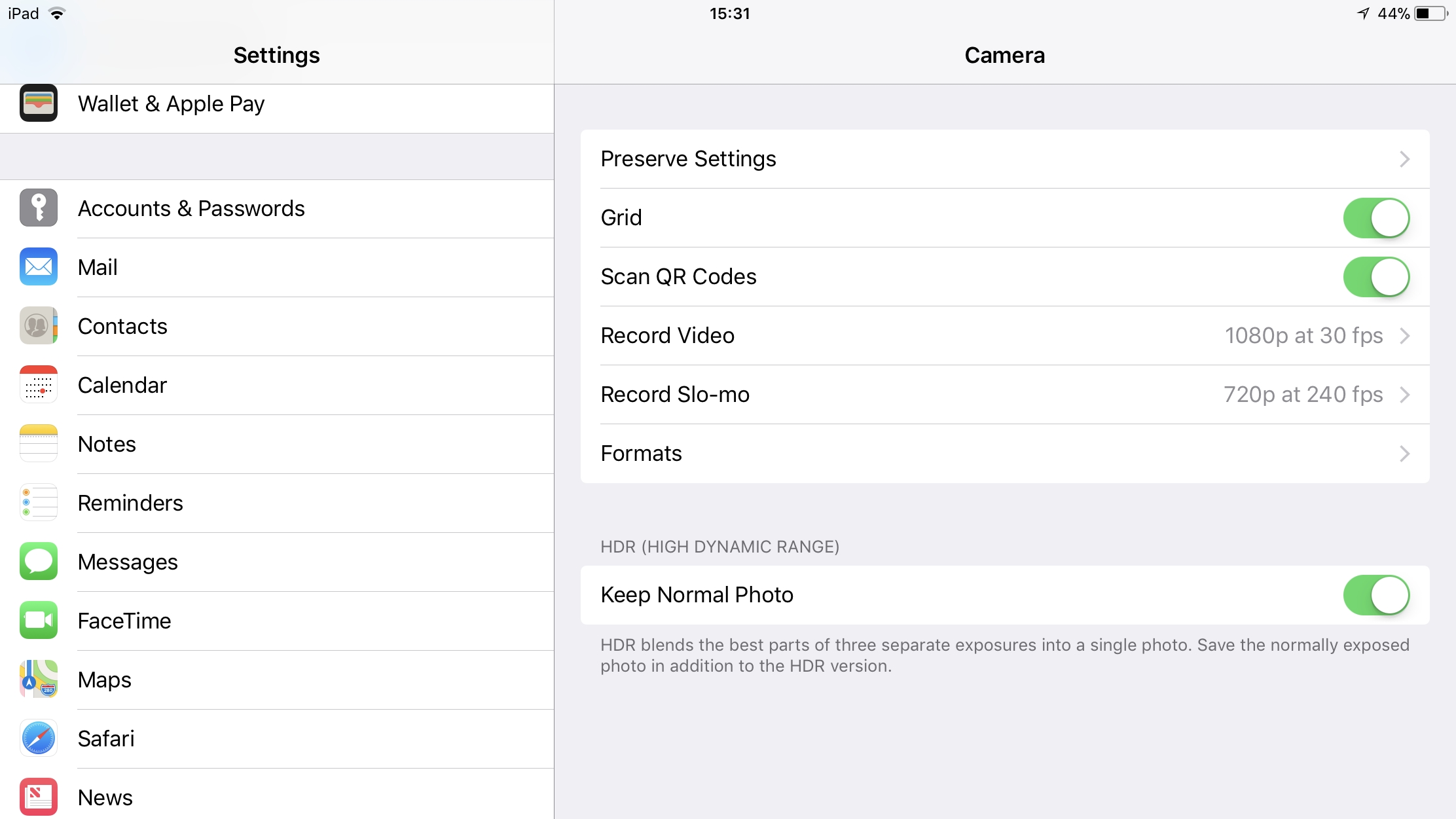 People often talk about how intuitive iOS is, and for the most part they're right, but there are some aspects which really aren't - namely the camera controls, or rather their location.
If you've not used iOS before you'd expect to find them in the camera app, but some, including video resolution, file formats and whether or not to show a grid, are instead on a sub menu of the main Settings screen, meaning you have to actually leave the camera app and make several additional taps to change them.
It also means that some users may not even know they exist, especially since some controls are housed in the app, so you might reasonably assume that they all are. We really want to see this changed for iOS 12.
4. A movable back button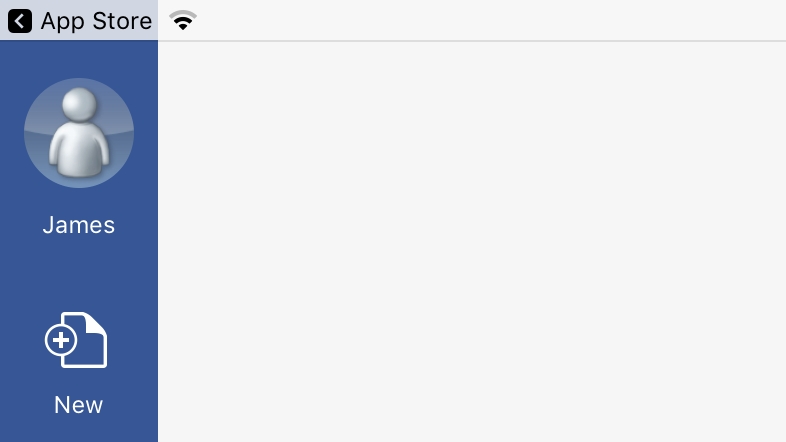 When moving around apps in iOS you'll often want to go back to a previous screen, and as there's no hardware back button you instead have to tap a tiny option in the top left corner of the display.
This isn't ideal if you're right handed, as it can be a bit of a stretch when using a larger device such as an iPhone 8 Plus, so we'd like to see its position become customizable in iOS 12.
5. More powerful Files
Files promised to be a file explorer and manager for iOS, bringing it closer to a desktop experience, or at least to Android levels of control. But in reality, the first time you open Files you probably won't see much of anything.
You can connect cloud drives to it, but anything locally stored won't be visible unless you manually save it to Files. It makes the app a bit confusing and clunky and means you never have a true view of your system's files and folders. 
For iOS 12 we'd like to see it turned into a proper file manager.
6. More Control Center customization
With iOS 11 Apple has let you pick what you see in Control Center, but its selection isn't comprehensive. 
We'd love the power to add any setting or app shortcut we want, and also to remove the likes of music controls and screen mirroring, which currently you can't.
7. System-wide autofill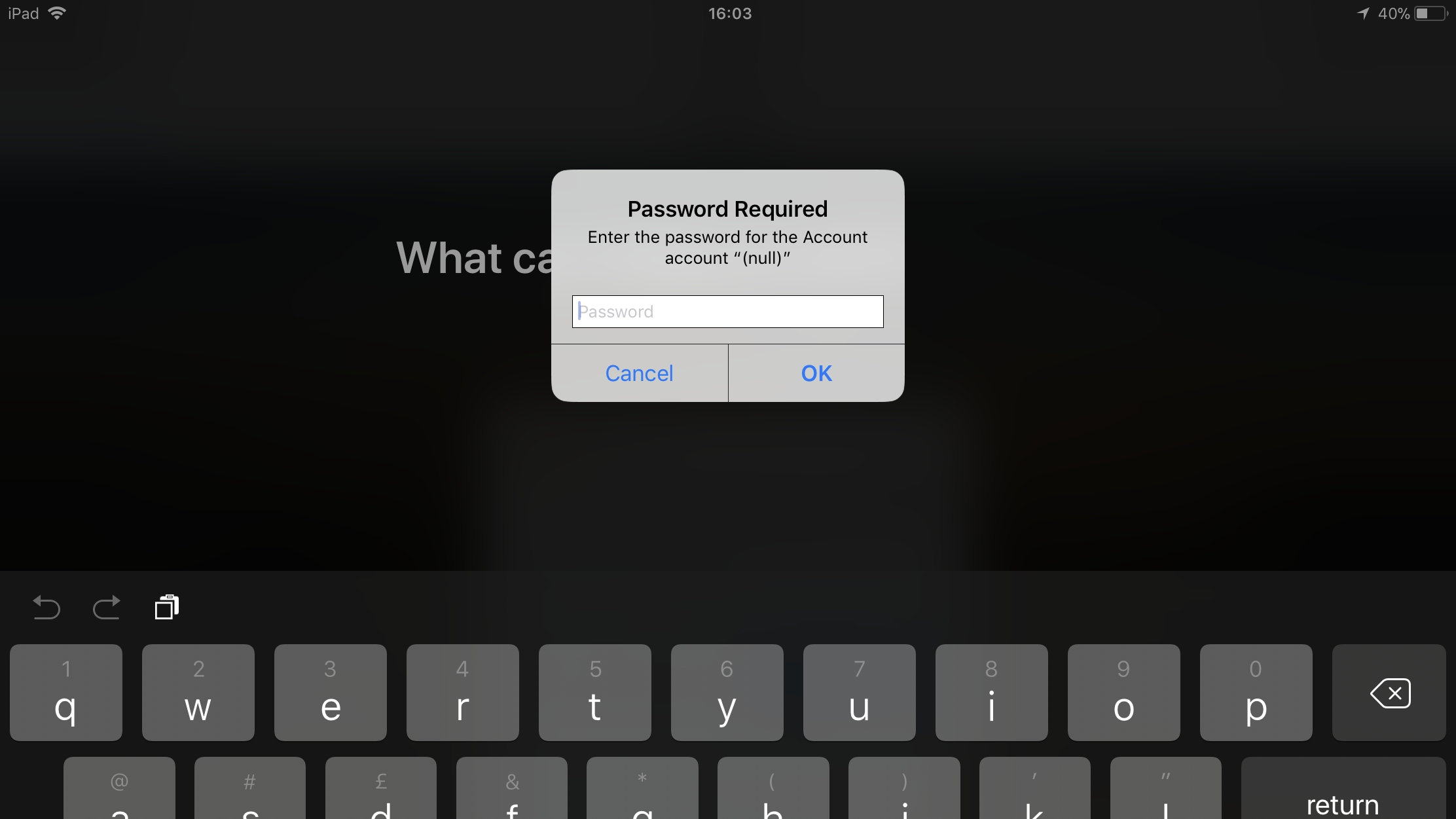 Password managers are a fast, secure way to log into your various apps and accounts. Or, they're secure anyway, and on most devices they're fast, but not always on iOS.
That's because for a password manager to autofill the login fields of an app, the app's developer has to have manually enabled it, which few have.
Apple has somewhat improved things by adding a 'Password Autofill For Apps' feature to iOS 11, which does exactly what the name suggests, but only for passwords you've stored with Apple.
Apps still can't tap into your favorite password manager automatically, so the first time you log in to them you'll have to either type out your username and password manually or copy and paste.
On a computer or Android phone the password manager experience is seamless. On iOS it's anything but, so we want this fixed for iOS 12.