The holidays are an expensive time, so we're bringing you a special treat: a full, free Windows program to download every day until Christmas.
Behind the ninth door on our free downloads advent calendar we've hidden Ashampoo HDD Control 2017 – an early warning system that lets you know in advance if one of your hard drives is about to fail, giving you time to back up your valuable data. 
SMART (Self-Monitoring, Analysis and Reporting Technology) checks the temperature of your disks and provides information on run time, potential errors and performance. Ashampoo HDD Control 2017 takes this data and analyzes it to give you a full picture of your drives' health.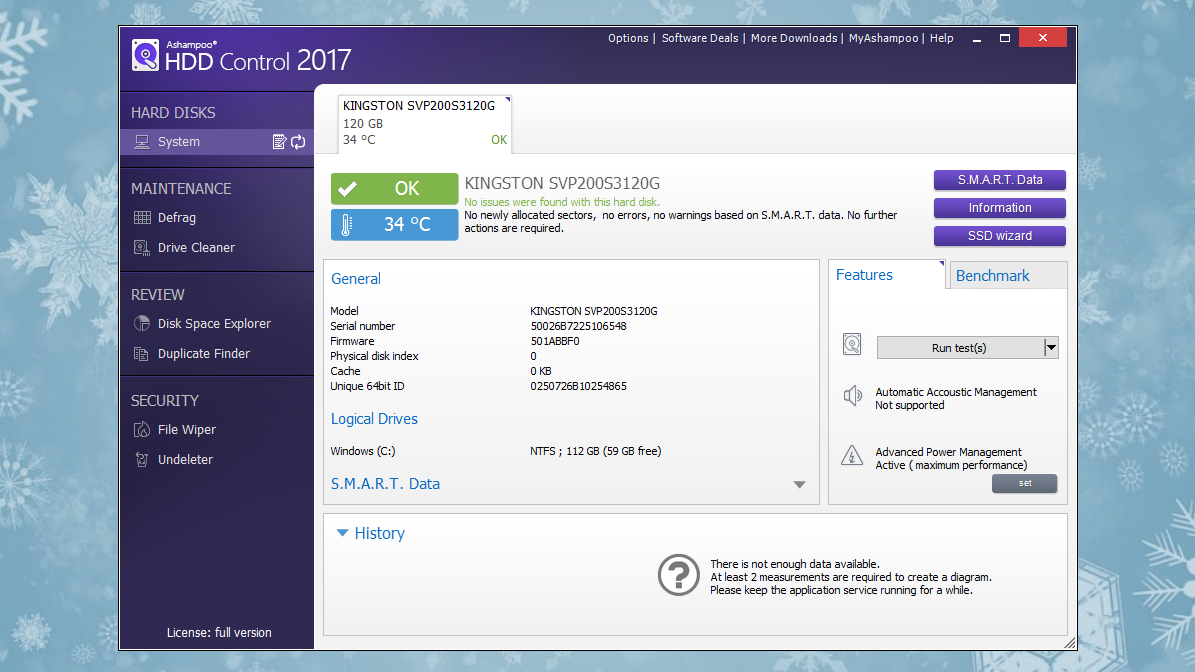 Ashampoo HDD Control 2017 can also boost the performance of your hard disks and visualize the amount of memory used by your files, helping you find and remove large or duplicated ones.
There's even a built-in secure file eraser, plus a recovery tool that gives you a second chance to restore data you've deleted accidentally.
It's an amazing package, so download it free today.