The holidays are an expensive time, so we're bringing you a special treat: a full, free Windows program to download every day until Christmas.
Peek behind door number 17 on our free downloads advent calendar to discover Ashampoo Office Free – a complete suite of office software for creating and editing text documents, spreadsheets and presentations.
Ashampoo Office Free includes three programs:
Ashampoo TextMaker for all kinds of word processing tasks – whether you're writing reports, composing letters, creating flyers or writing a novel. It's fully compatible with Microsoft's DOC format.
Ashampoo PlanMaker for creating and working with spreadsheets. PlanMaker includes over 330 built-in calculation functions, and can create great looking charts for presenting data visually.
Ashampoo Presentations for creating stunning slideshows that will captivate your audience. It's packed with great templates, and includes a great set of animations and transitions.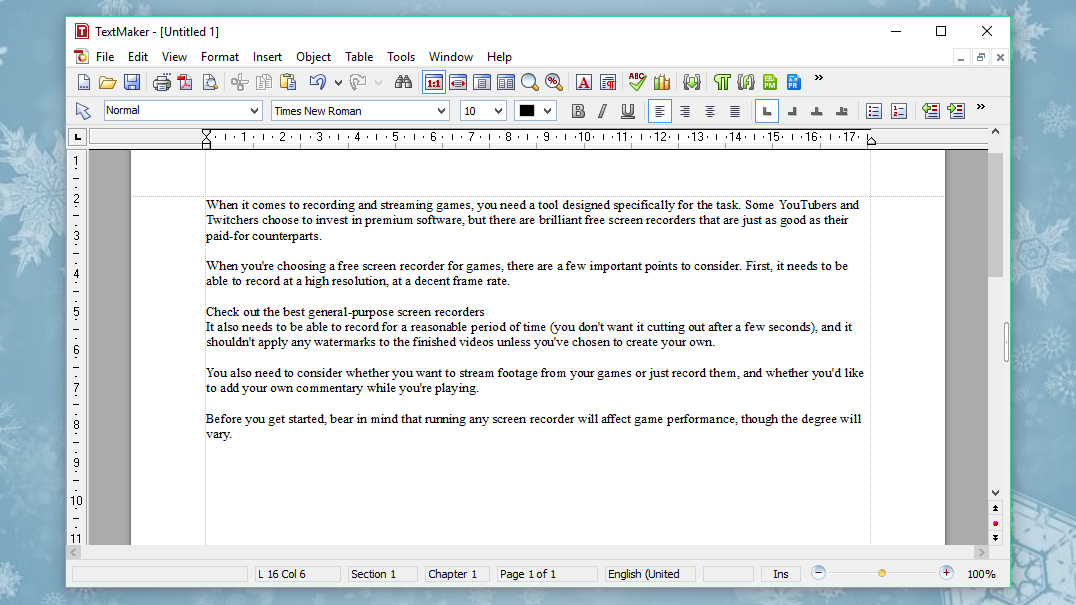 You can even install and run Ashampoo Office Free 2017 directly from a USB stick. Download it free today – we think you'll be impressed.