The holidays are an expensive time, so we're bringing you a special treat: a full, free Windows program to download every day until Christmas.
Look behind door 20 on our free downloads advent calendar to find YouTube Song Downloader – a fast, fuss-free way to download videos and music from YouTube and Vevo.
Just enter the name of the artist to find all the available songs. You can then download just the music, the video, or both at once. YouTube Song Downloader will automatically download them at the highest quality available.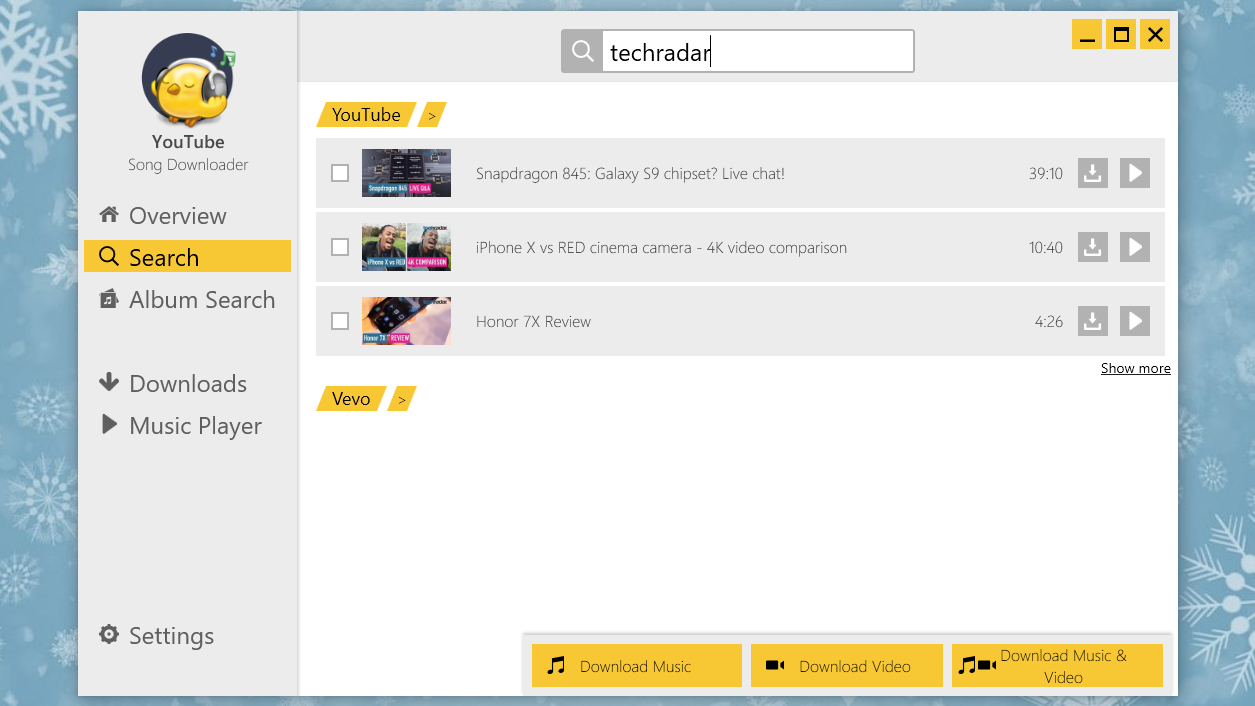 YouTube Song Downloader even includes a media player, so you can watch videos without leaving the program. 
It looks slick and stylish, and because it's a premium program there are no ads or watermarks to worry about. Get it free and start enjoying it today!
Note that you should only download videos when you have the copyright owner's permission to do so. YouTube's terms of service explicitly prohibit unauthorized downloading.