The holidays are an expensive time, so we're bringing you a special treat: a full, free Windows program to download every day until Christmas.
Take a peek behind door 21 on our free downloads advent calendar to discover MusicExtractor 2017 – an incredibly handy little tool for extracting the audio from video files.
There are no unnecessary bells and whistles – just select a video, let MusicExtractor analyze it, and click 'Extract'. That's it!
MusicExtractor supports all the most common video formats, and saves the extracted audio as a high quality MP3, OGG or AAC file.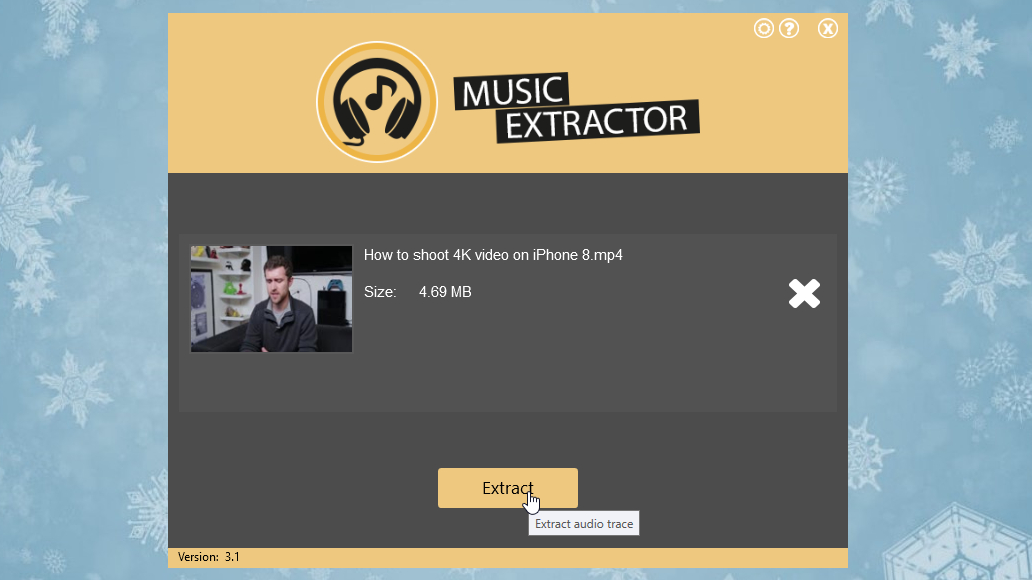 MusicExtractor 2017 is amazingly easy to use. It's far faster than online tools, and it's a premium program so there are no ads or popups to get in the way. Download it free and we think you'll agree.