The holidays are an expensive time, so we're bringing you a special treat: a full, free Windows program to download every day until Christmas.
We're nearly there! Take a peek behind door 23 on our free downloads advent calendar to reveal VideoCompressor 2017 – a neat way to compress unwieldy video files so you can save and share them more easily.
You don't need to understand video encoding to use Video Compressor 2017 – just drag and drop your file, use the slider to adjust the level of compression and click 'Compress'.
Video Compressor 2017 can handle all the most common video formats, and will save the newly compressed file in the same format as the original.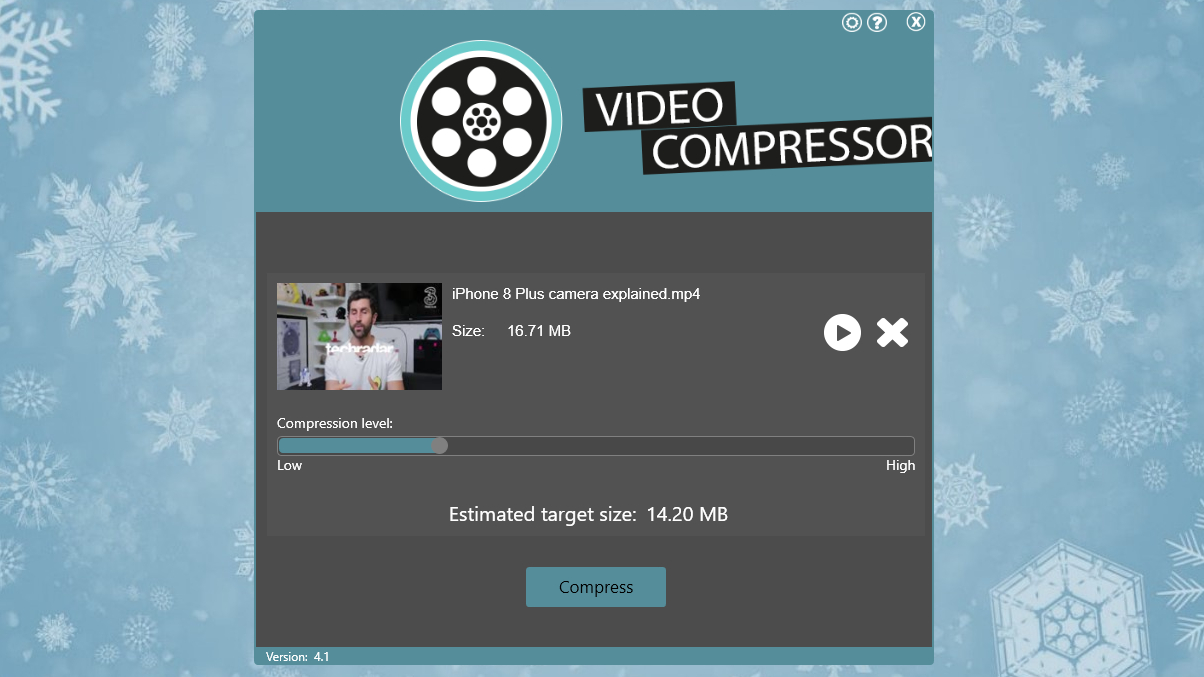 Nothing could be easier thanks to VideoCompressor 2017's intuitive interface. Download it free today and you'll see what we mean!