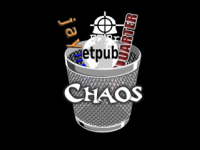 sCenna veröffentlicht seinen Chaos Mod 0.2.0 (inoffiziell) - Die Version ist nicht Servergetestet und kann möglicherweise Bugs enthalten. Aber no risk, no fun! Diese Version enthält keine LUA-Dateien. Support für Windows und Linux.

sCenna release his Chaos Mod 0.2.0 (unofficial) - This version havent test on a server, it can has bugs. But no risk, no fun. These is a release without lua. Support windows and unix. mac isnt planed.

Addet some new features:
- Scopeflares
- Fakebots: g_fakebot [integer] ( 0=Disabled, 1= IP, 2=Ping)
- Pain Animation
- new sprite origin version above the head
and more.