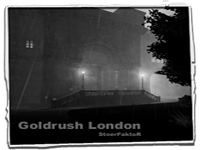 Goldrush London, made by StoerFaktoR, puts the Map Goldrush into an a gloomy atmosphere - This map is only re-textured to an anno 1880 London Style. The gameplay is the same as the original map.
Attention! This map uses a lot of FPS!!! Not suitable for slow computers or graphic cards!

Goldrush London, erstellt von StoerFaktoR, versetzt die Map Goldrush in eine etwas düstere Atmosphäre - London ad. 1880. Das Gameplay bleibt wie immer das selbe.

Achtung! Diese Map verbraucht sehr viel FPS. Sie ist nicht für langsame Rechner und Grafikkarten geeignet!