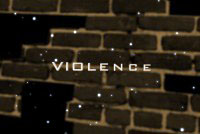 VOILence by cmyky (#after-midnights) shows viol. This movie had a high quality, not only the movie but also the kills. Besides a nice cut with few effects, which has been considered placed. The matter music: no word about it, everyone had an different taste in music.

VIOLence
von
cymky
(#after-midnights) zeigt den Spieler
viol
. Eine bestechend gute Qualität, sowohl vom Video als auch von den Kills. Zudem ein guter Schnitt mit wenigen aber guten Effekten die sehr überlegt platziert wurden. Das Thema Musik ist nicht an die große Glocke zu hängen, da hat nunmal jeder einen anderen Geschmack obwohl man sagen muss, sehr schön gewählt.