Hi,
I've seen this on trackbase for other servers: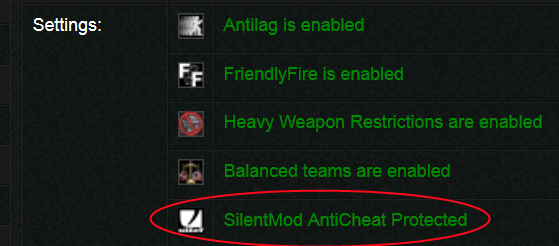 Yet for some reason my server doesn't display this, even though my anti-cheat settings are on:

        set g_silentac "3"

        set g_cheatLog "cheatlog.log"

What am I missing?
Look here: http://et.trackbase.net/server/36577/ -- says "No cheat protection".
I *think* this is working on our server, I know some people have already been caught and auto-banned.
Thanks!